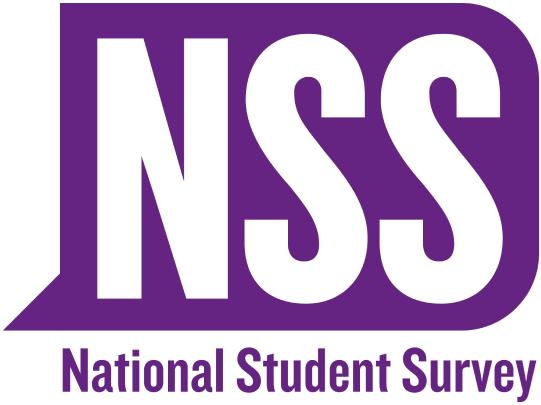 Proud to achieve 100% student satisfaction in the National Student Survey 2020 - 2021
With the aim of preparing you for a successful career in coaching, coaching support, coaching management or teaching, this three-year degree programme combines practical coaching with the academic theory of fundamental concepts within coaching, sports science and teaching. You will develop your practical and contextual knowledge, and reflect on and evaluate your own coaching behaviour by putting theory into practice through applied studies, placements and assessments.
Awarded by:

Coaching practice constitutes a large proportion of this programme, providing you with the opportunity to gain feedback from experienced, professional coaches. You will also be required to conduct your own research project, allowing you to explore a particular area of personal interest in the coaching field.
The course uses a range of learning strategies, including lectures, seminars, practical sessions, workshops, online activities and peer-group learning. You are also encouraged to become an independent, self-motivated learner.
Assessments include exams, essays, projects, presentations and reports. Such diversity allows you to refine various academic and professional skills to prepare for your next steps. An Academic Tutor will work closely with you throughout the duration of your programme, supporting your development and tracking your academic progress to ensure that you maximise your potential.
YEAR 1
Fundamentals of Coaching Practice
Introduction to Sport and Exercise Psychology
Sociology of Sports Coaching
Research and Academic Skills for Coaches
Introduction to Practical and Theoretical Considerations in Sports Coaching
Injury Prevention
Foundations of Sport and Exercise Science
Principles of Teaching and Coaching
YEAR 2
Employability and Coaching Placement
Coaching Special Populations
Research Methods
Pedagogy in Sport and Physical Education
Contemporary Issues in Sports Coaching
Acquiring Movement Skills
Issues in Sport and Exercise Psychology
Strength and Conditioning
Sport and Exercise Physiology
Biomechanics of Sports Injuries
Nutrition for Sports Performance
Sports Development in Practice
Physical Activity and Health Promotion
Talent Identification and Development
Research Project
Coaching Practice and Mentorship
Advanced Coaching Principles
Physical Education and Teaching
Applied Strength and Conditioning
Applied Performance Analysis
Applied Sports Psychology
Advanced Topics in Sports Biomechanics
Issues in Health and Elite Sport
Advanced Topics in Exercise and Health Physiology
Performance Nutrition
Advanced Topics in Physical Activity and Health
Sports Policy and Governance
Advanced Topics in Exercise Psychology
Performance Physiology
GCSE or equivalent English Language and maths at grade 4/C or above.
Progression
Opportunities
Following completion of this course, many students apply for PGCE or teacher training programmes, or to study at master's (MSc/MA) level. Others have gained employment at professional clubs, in international coaching or National Governing Body programmes.
Course Costs
Programme Costs (Per Year):
Full Time (FT):

UK / EU Residents:

£8,950

Non EU:

£12,500
The fees and information stated on this page are for the 2023/24 academic year and may change for the 2024/25 academic year. We will update fee and course information for 2024/25 as soon as it is available.
You may have to pay additional costs during your studies. A summary of the costs that you may be expected to pay, and what is included, while studying a course within the sports department are listed below:
DBS checks, where required, are included in the fees.
The cost of all assessments at first attempt are included in your course fees, but if you do not pass at first attempt, you will be responsible for resit fees at a cost of £40 per module.
Field trips are available throughout your programme. Whilst these are not compulsory to complete the degree programme, where a field trip is present costs are normally covered but you are expected to make a contribution towards food, which varies depending on duration of the trip.
The department runs a number of additional visits/ workshops/ qualifications for which students are not usually asked for payment. A refundable deposit may be required which is normally around £20. The deposit is refunded upon attendance/ successful completion of the course. There may be some food and drink costs and you should budget for day trips, which will vary depending on duration and venue.
All work is electronically submitted, however you will need to provide a printed copy of your final dissertation and a poster. The estimated cost for this is around £20-£25 per student in the final year.
You are required to purchase departmental kit for practical activities associated with your course (e.g. coaching, lab sessions, fitness testing). The price will be around £30-£100 depending on items ordered.
Please click here for a full breakdown of our fees policy
What Next
It's great to read about a college and what it has to offer, but there's really no substitute for experiencing it at our open day.
Visit our Open Day
Our team of experts will be able to help answer any questions you have, from finance and funding to requesting a prospectus we've got you covered.
CONTACT US
Great!, you've found the perfect course, now find out how to apply and get start looking forward to starting studying with us!
HOW TO APPLY