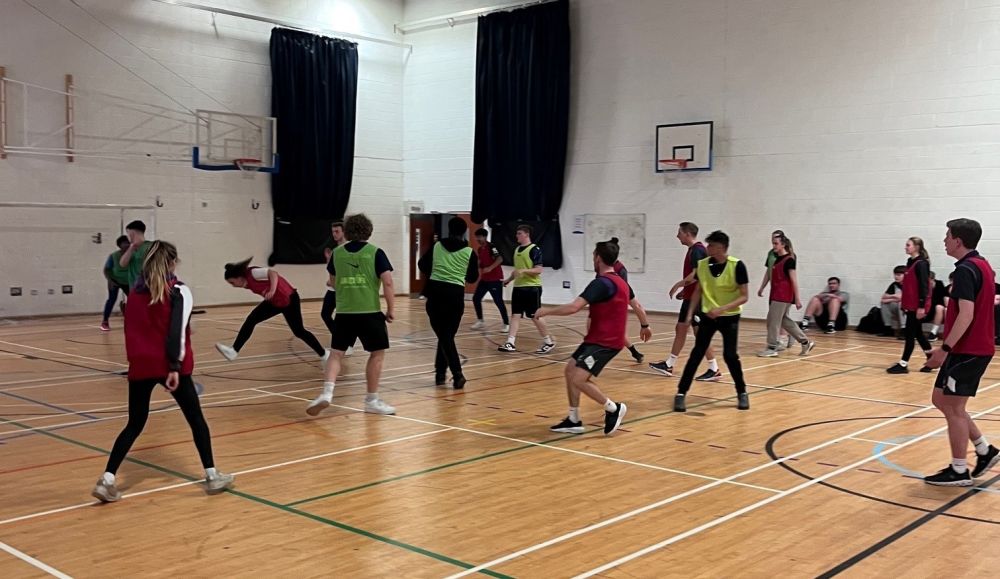 The Loughborough College Annual 24 Hour Sport and E-Sportsathon took place again last weekend from Friday 5to Saturday 6 May.
With activities ranging from football, badminton, wheelchair sports, and everything in between, over 400 learners got involved in the marathon event, with 40 brave students completing the full 24 hours!
But they weren't alone, with ten members of staff joining them for the full stint, taking part in sports and e-sports with the support of Loughborough Lycans, Loughborough University Gymnastics, Loughborough Students Kung Fu AU Club, and Active Charnwood among those sharing their expertise to raise funds.
Staff members Dan Jackson, Hannah Smith, Joe Jowett, Karol Ziniewicz, Ronan Ryan, Rob Barrow, Ben Williams, Jack Deegan, Dexter Davidson, and Sam Garner were the daring team to face the 24 hour challenge and give all the activities a try.
Sports Curriculum Manager, Danny Lee praised the efforts of those who took part "A fantastic effort from the learners and staff who have given up their own personal time to get behind the event and raise over £1,200 for a fantastic cause that is dear to the departments' heart"
This year's charity was Samuel's Promise, a locally founded Special Named Fund supporting research into low grade paediatric brain tumours and surgical advancements.
With donations still coming in, the Sport and E-Sportsathon has raised over £1,200 for Samuel's Promise, and there's still time to pay it forward and make a donation! Visit the official 24 Hour Sportathon JustGiving page to give here.
Congratulations to everyone who was involved in this impressive and important event. Don't forget to log your hours and donations to the Good for Me, Good for FE campaign here.