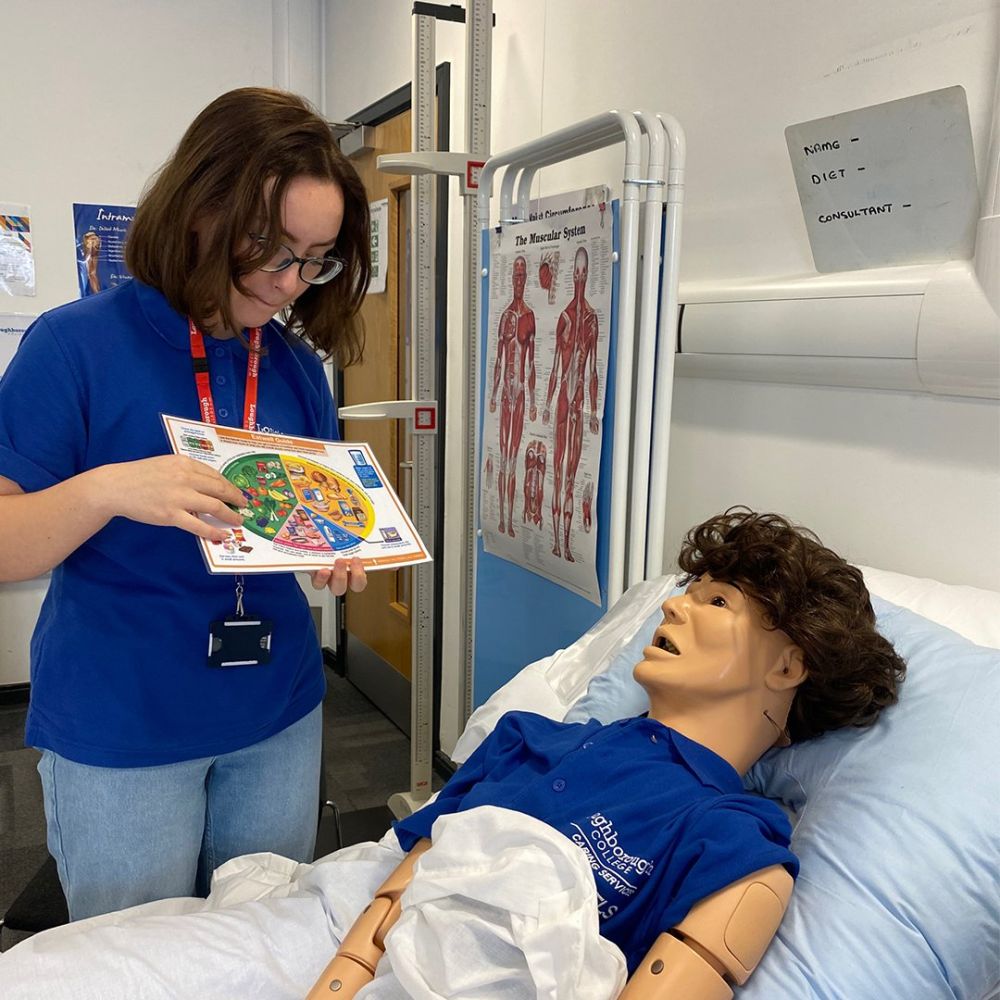 A Loughborough College student scooped gold and two others won medals in the UK's biggest skills competition.
Grace Burton, 17, of Loughborough, won gold in the health and social care section of WorldSkills UK following a seven-month process of regional heats and intensive training before going head-to-head with the best of the best earlier this month.
Catering student Rosie Thompson, 19, from Leicester, won silver in the foundation catering skills section while classmate Samantha Watkins, 18, from Loughborough, won bronze in the main culinary arts section.
Grace said: "To win Gold is unbelievable. I am so exceptionally proud of my achievement. I'm also grateful for the World Skills experience and now want to continue learning and developing."
Jo Maher, Loughborough College's Principal & CEO, said: "We are so proud of Grace, Rosie and Sam. This is an extremely tough competition which tests competitors to their limits, so to win a medal is an outstanding achievement.
"WorldSkills epitomises what being a learner at Loughborough College is all about - instilling an Olympic mindset and a strong work ethic whilst nurturing ambition. Grace, Rosie and Sam have demonstrated these attributes in abundance."
The winners learned of their victory during a special live programme from Channel 4's Packed Lunch studios, presented by Steph McGovern. Steph said: "This is just brilliant. Everyone should be jumping for joy, what an early Christmas present that is. They must have put in some graft to smash it like that."
Ben Blackledge, Deputy CEO of WorldSkills UK, said: "These young people are a real inspiration. They are an example to us all and should be celebrated. To have excelled after such a difficult year shows that their dedication and skills are truly excellent.
"Skills are the lifeblood of every economy, creating high quality jobs, rewarding careers, and our competitions are proof that there is amazing talent in every part of the UK."
WorldSkills UK specialises in selecting and training young people to represent the UK at international competitions. The unique insights and global best practice it gathers as part of that work are shared with young people and educators across the UK.
Through its pioneering Centre of Excellence, WorldSkills UK now helps raise the bar of skills across the country by training the trainers and imparting invaluable tips and techniques.