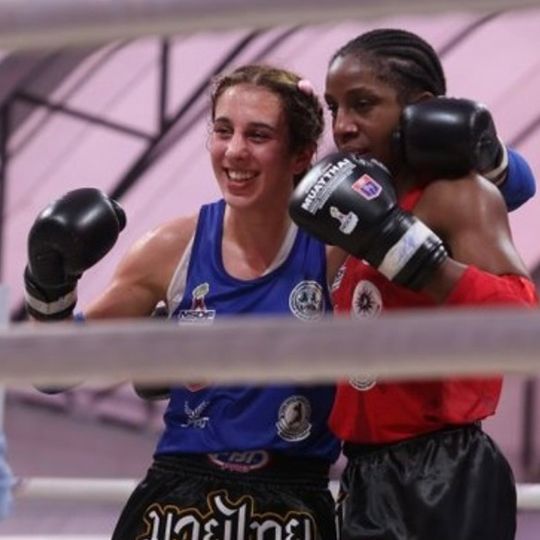 Former Loughborough College sports student Iman Barlow dethroned the world's best to win gold in the IMFA Muaythai World Championships.
Nicknamed 'Pretty Killer', Iman graduated from College with a BTEC Extended Diploma in Sport and has since become of one the sports superstars – winning multiple European and World titles.
The 28-year-old flew the flag for Britain at the IMFA championships in early December 2021 to win the women's 57kg division, defeating current world champion Anaëlle Angerville from France in the final.
Danny Lee, Curriculum Manager for Sport FE at Loughborough College taught Iman when she was a student. He said: "It is amazing to see what an extraordinary athlete Iman is and to see what she's achieved in her sport.
"Muay Thai is a demanding sport - but she has conquered it and deserves so much recognition. She's one of the best fighting stars in Britain today.
"She was fantastic to teach, such a great person to have in class and I'm so proud that she brought home gold for Britain in a very punishing tournament."
Iman's boxing record is nothing short of extraordinary, having won nearly 100 professional fights and losing only six times.