Posted: 18th May 2023 - 11:21am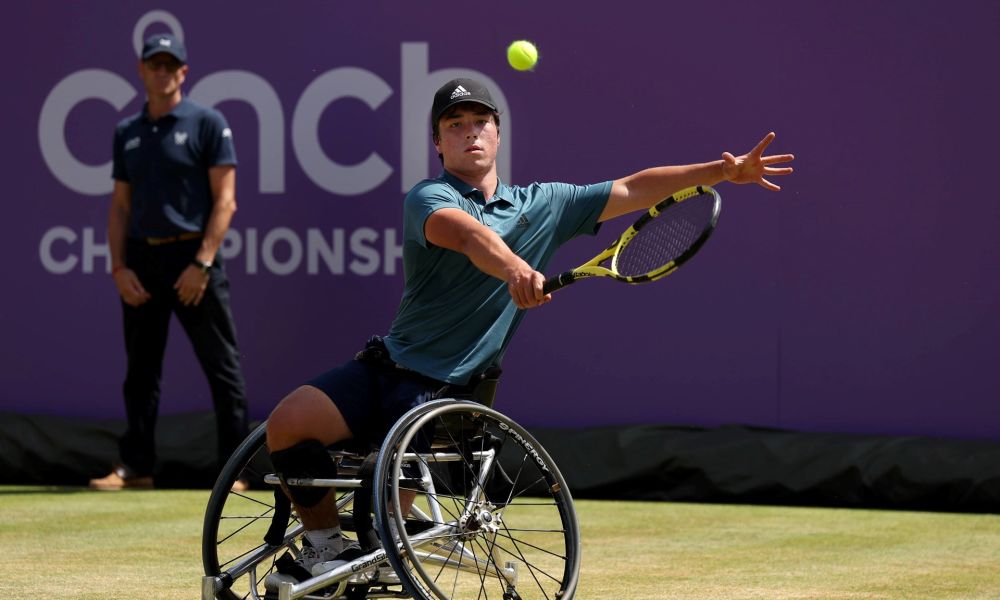 FE Sports Learner Dahnon Ward has been recognised for his outstanding dedication to disability sports and hard work to grow parasports representation across our College by being named the winner of this year's AoC Sport Achievement in Disability Sport Award!
Wheelchair tennis player Dahnon was nominated for the nationwide award, given by the Association of Colleges, for his ongoing contributions to raising awareness of disability sports, dedication, and perseverance, and continued hard work in his sport.
While studying and training at the College, Dahnon has established himself as a talented wheelchair tennis player on the professional stage, winning the inaugural International Tennis Federation's Junior Wheelchair Tennis Player of the Year award in 2020.
Dahnon continued his successes at the US Open, where he won the Wheelchair Boys' Doubles in 2022. Recognised internationally for his talent, he currently comes in 4th in GB Singles rankings.
Alongside his talents on the court, the Achievement in Disability Sport award also recognised Dahnon's dedication to disability sports within the College and community, where he plays an instrumental part in raising awareness for parasports. He has participated in several events to promote the importance of inclusivity and diversity in sport and his passion for his game and unwavering commitment has demonstrated the importance of equality in competition.
Sport Curriculum Manager, Danny Lee said, "We are delighted that Dahnon has been recognised for his outstanding achievements in Wheelchair Tennis. Dahnon has epitomised being a dual career athlete over the last eighteen months, ensuring that he has thrived on and off the court.
"We are proud of another Talent Factory ambassador delivering on the world stage".
Huge congratulations, Dahnon! This is a massive achievement for inclusive sports and sportspeople at our College.