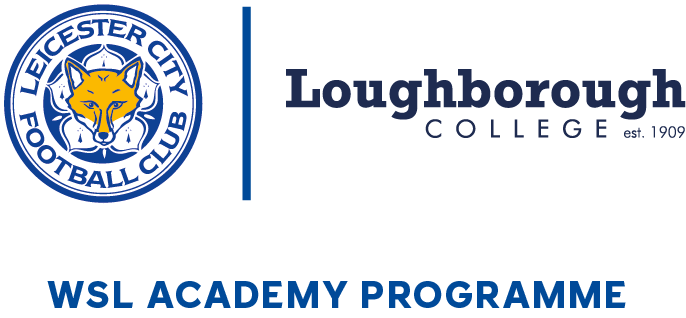 Loughborough College and Leicester City FC have joined forces to launch the first-ever academy programme for the club's Women's Super League team.
The LCFC Women WSL Academy is now recruiting players aged 16 and over who will be supported to balance professional training with academic study for five years.
The LCFC Women WSL Academy's first intake will begin their programme in September 2021, with a number of places to be allocated via open trials.
It becomes the sixth professional football academy supported by Loughborough College which already partners with the men's teams at Birmingham City, Derby County, Oldham Athletic, Nottingham Forest and Leicester City.
Jo Maher, Principal & CEO at Loughborough College, said: "I'm thrilled that we are continuing our record of supporting the women's game by partnering with Leicester City to launch their first ever Women's Academy.
"As a member of the FA Council and a former footballer, we are extremely proud to have several former Loughborough College students in the England Women's starting eleven and look forward to helping launch many more careers through the new Academy.
"The Women's Super League is packed with talented, exciting footballers and our hope is to support the club to develop and produce the future stars of the growing women's game.
"With our history of producing elite sportspeople, Olympians and Paralympians, excellent facilities and quality teaching, coupled with the club's ambition and amazing coaching team, I believe this partnership will become an outstanding pathway for aspiring footballers."
Leicester City's Head of Women's and Girls Football, Russ Fraser, said: "The final stage of the academy pathway is a critical one for the players selected. For many, it will be a bridge into a career as a professional player, but for all it will be an opportunity to shape their career beyond football.
"The women's game has grown significantly in recent years, increasing the potential for a player's career to be rewarding both professionally and financially. But planning for a career beyond football remains an important consideration, not only for those that don't reach the professional ranks, but for those that do.
"The LCFC Women WSL Academy will give players the chance to take responsibility for their own futures – as outstanding young footballers that can make a mark on the women's game and as outstanding young people who can shape long-term careers."
While the LCFC Women first team will compete in the FA Women's Super League from next season, players selected for the LCFC Women WSL Academy will form one squad that will compete in the FA WSL Academy League.
Based at the Club's famous Belvoir Drive training ground in Leicester, players will benefit from access to one of the best dedicated female training facilities in Europe, UEFA-qualified coaching and elite standards of support in sports medicine and sports science.
Educational provision will come in the form of a programme carefully tailored between LCFC Women and Loughborough College. Players will have the opportunity to complete a BTEC or A-Level programme during their first two years, followed by a three-year degree at the college, validated by Loughborough University.
The players' holistic development will also be supported by the Sport England-funded Talented Athlete Scholarship Scheme, delivered in partnership with De Montfort University.
The scheme provides performance services support in psychology, physiotherapy, nutrition and lifestyle provision, as well as a bespoke physical preparation programme and enhanced medical support.
Further information on the launch of the LCFC Women Academy Pathway can be found HERE.
Find out more about Loughborough College at www.loucoll.ac.uk.