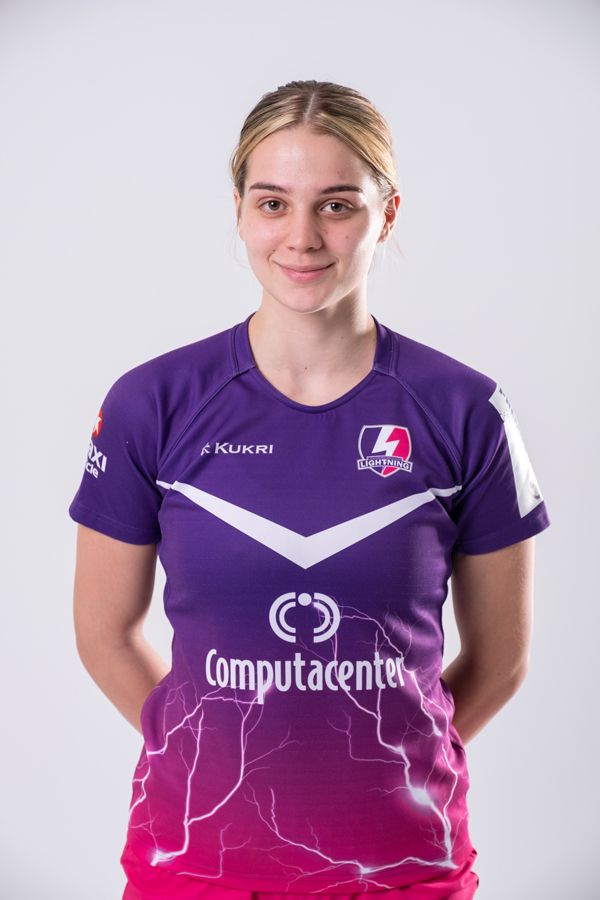 Second-year Loughborough College student, Lilli Ives Campion, took on the world champion New Zealand Black Ferns as part of the England U20 women's rugby team on Sunday 24th October 2021.
The Black Ferns are playing four test matches against England and France on their end of year tour, and Sunday's game was their final warm-up match.
Lilli, 18, a second row who also plays for the Loughborough Lightning Premier 15s squad, started the match and said: "It was a fantastic challenge playing against some of the best players in the world.
"Training day in and day out with senior England internationals has helped me develop a lot with Loughborough Lightning but playing against the New Zealand team was a great experience."
Tom Boxall, Deputy Manager in Elite Sort for Loughborough College, said: "It's a great opportunity for our players to get international exposure as it develops their skills and technique.
"Our players are able to see the competition that's out there making them want to train harder to achieve their goals.
"Lilli is a prime example of the quality of athletes we produce at Loughborough College and we will continue to support them throughout their time here at Loughborough."
Lilli is currently studying three A Levels in Biology, Economics and Business whilst completing a Diploma in Sporting Excellence (DiSE) qualification.
The DiSE qualification enables student-athletes to balance physical training and education so they gain the skills, knowledge and competence to pursue sporting excellence alongside developing the skills and qualifications for a post-athletic career.