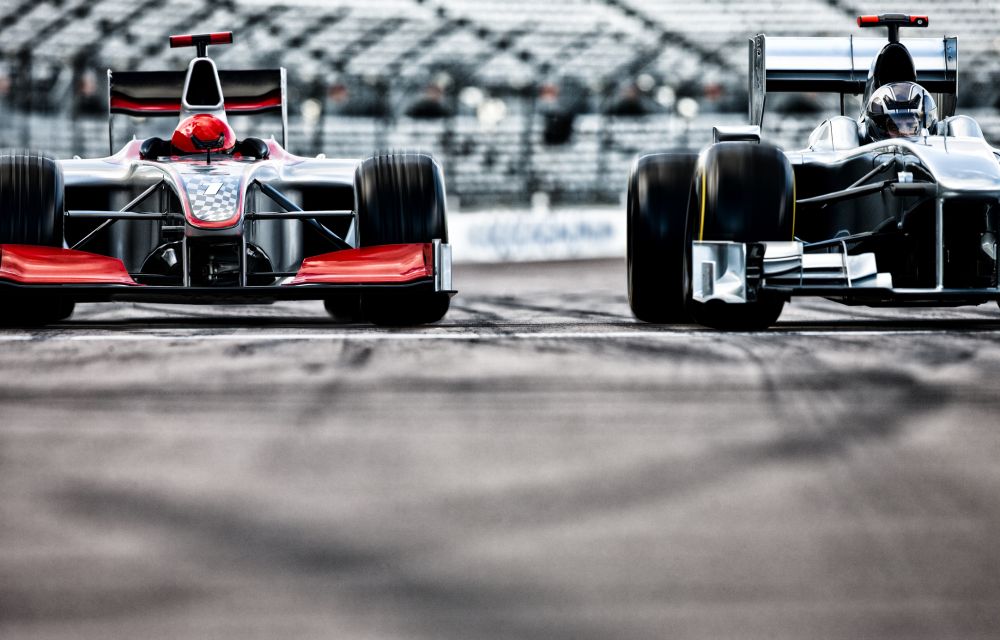 The international F1 Academy, a flagship programme that aims to empower women in professional motorsport, launched last weekend. The programme will provide young female drivers with the support they need to succeed at the highest levels of competition, whilst also working to break down the barriers that have traditionally held women back in the sport.
Loughborough College learners and world-class racing drivers Chloe Grant, 17, Jess Edgar, 18, and alumna Abbi Pulling, 21, have all lined up on the grid for the inaugural F1 Academy season.
Susie Wolff, Managing Director of the F1 Academy and a former racing driver herself, is on a mission to put a woman back on the Formula 1 starting grid. With her wealth of knowledge and experience, she is well-positioned to help the next generation of female drivers achieve their dreams.
The F1 Academy season is already off to a strong start, with Loughborough College graduate Abbi Pulling setting the pace in Free Practice 1 and taking fourth place in the overall standings, following the race at the Red Bull Ring circuit in Spielberg, Austria last weekend.
As a graduate of the bespoke enhanced Diploma in Sporting Excellence (DiSE) programme at Loughborough College, a collaboration with Motorsport UK, Abbi, along with current learners Chloe and Jess, are well-prepared for the challenges ahead.
Hugh Chambers, Chief Executive Officer at Motorsport UK, said, "The DiSE programme enables drivers to build and work on developing all areas of their motorsport performance. Graduates and the current cohort are some of the most talented drivers in the UK and it is wonderful to see Abbi Pulling, Jessica Edgar and Chloe Grant, three success stories of DiSE, in the F1 Academy"
Expressing her support for the programme, Loughborough College Principal and CEO, Jo Maher said, "The race in Austria has been an incredible experience for Chloe, Jess and Abbi and we're really excited to see their progress over the season.
 "Jointly, the F1 Academy and Motorsport UK programme, seeks to support young, promising female drivers worldwide, on their unique journey to reach and succeed in the highest levels of competition.
"Loughborough College looks forward to continuing to work with the drivers of tomorrow, offering them world-class education, employability skills and access to high performance facilities to inspire and empower their motorsport aspirations."
The F1 Academy is back in action this weekend at the Ricardo Tormo Circuit in Valencia. We wish the best of luck to Chloe, Jess, and Abbi as they continue to make their mark on female motorsport and inspire a new generation of racers.
To learn more about the Motorsport UK Enhanced DiSE programme at Loughborough College, visit our website.