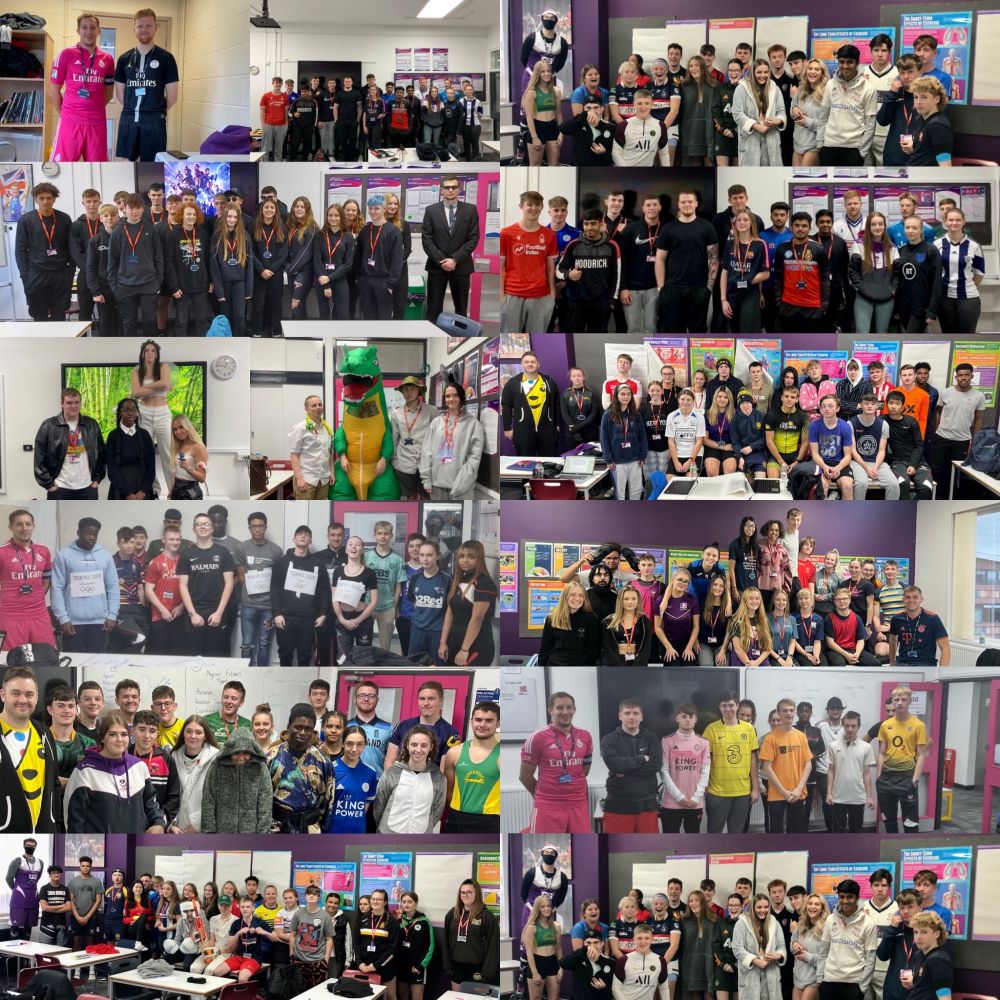 Fundraisers at Loughborough College have raised a fantastic £1,304 for BBC Children in Need after a three-day blitz of activities on campus.
More than 500 staff and students from the College's FE Sport department got involved by spending three days on campus in the 'full kit' of their specialist sport, wearing onesies/PJs, garish colour matches or clashes, fancy dress or clothes to represent their favourite movies.
The latest fundraising tally means Loughborough College has raised a phenomenal £15,000 for Children in Need over the last 10 years.
Danny Lee, FE Sport Curriculum Manager, said: "As always, our fantastic staff and students have done us proud by putting their egos and reputations on the line to raise money for Children in Need.
"There were some incredible sights to behold across campus, with some students dressed in full boxing gear and others shuffling around in cricket pads.
"In all seriousness though, it is an important part of our enrichment activity and also we love to give back by getting involved in fundraising. I'm really proud of and grateful to everyone who sacrificed their dignity to take part and raise cash!"
BBC Children In Need's official Twitter account praised the College's efforts by tweeting: "Amazing! Thank you so much for your support!"
You can still donate to the fund at Just Giving.
As well as raising money for national events, Loughborough College is also one of the co-founders of the 'Good for Me, Good for FE' campaign which encourages college staff and students around the UK to donate time, money and food to support local causes.
Find out more about the 'Good For Me Good For FE' campaign.