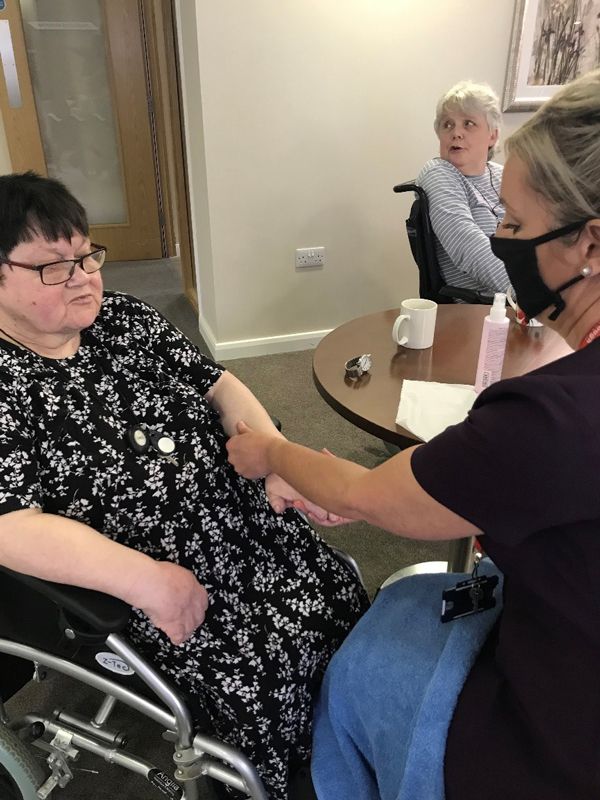 A team of beauty students picked up invaluable experience whilst bringing relaxation to care home residents and staff as part of their Loughborough College course.
The Level 3 Body and Spa students visit Waterside Independent and Assisted Living Residential Home in Loughborough every Friday.
They initially offered complimentary hand and arm massages to residents and, after a fantastic response, they adapted their treatments to meet the varied requirements of residents including wheelchair users, hearing impaired, dementia, and residents with painful arthritis in wrist joints.
Sharon Fowkes, an instructor at Loughborough College who oversees the visits, said: "I'm so proud of our students. The residents could see that they benefited both mentally and physically from the positive effects of massage and the staff were also able to benefit by taking much needed time out to relax and enjoy the treatments.
"This is such a positive experience for the students, residents and staff who will now be looking forward to our weekly visits."
The team will continue visiting and offer a range of treatments including facials, manicures, pedicures, Indian head massage and body massage.