An experience so positive it's life shaping
Our Academy of Sport programme provides the opportunity for student-athletes to reach their academic and sporting potential during the time they are at Loughborough College.
We have a range of sport academies that all have a focus on career development and as such are linked to external partners allowing appropriate exit routes during and after programmes.
The dual-career pathway is an important aspect of athlete development in Loughborough, strong links with our academic departments along with some coaches being directly involved with academic delivery ensures that we do deliver a holistic student-development programme.
High quality coaching is the foundation to our programme. All Academy Sport students are supported with additional analysis, nutrition, strength and conditioning and academic support.
*Some of our academies have specific academic options and some are open to students studying all courses in the college (timetable restrictions may apply).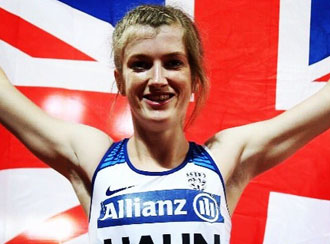 Academy of Sport



---
Student-athletes who are training in sports which are not part of our Academy programmes are still accepted into the Academy of Sport. These athletes will be provided with the additional student-athlete support with one of our staff members being assigned to them as an elite athlete welfare officer...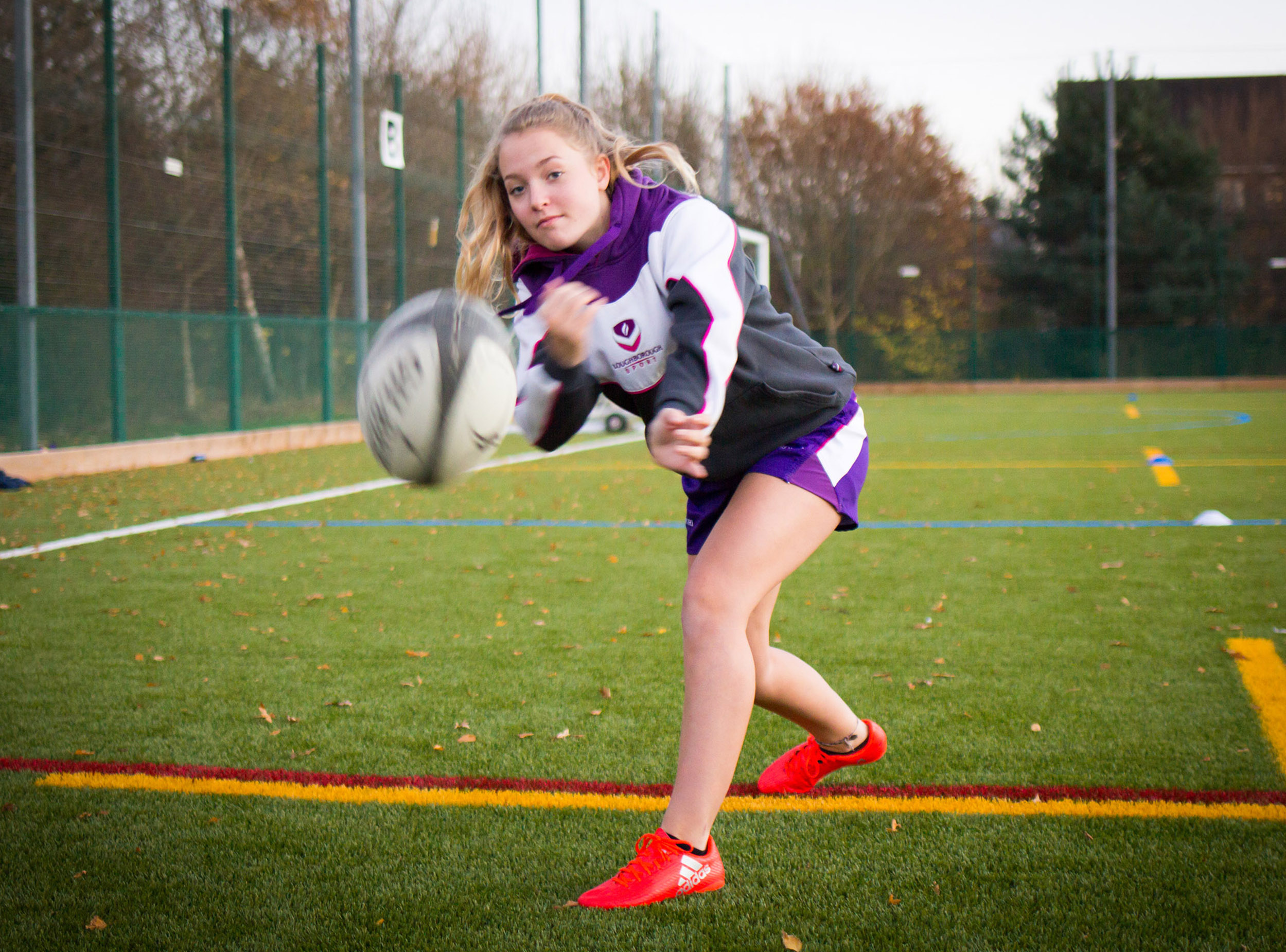 Women's



Rugby Union
---
Our Women's AASE Rugby Union program is one of three onsite elite academies and one of six RFU approved AASE centres in the country...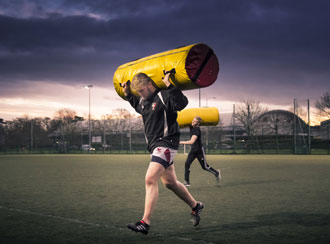 Mens



Rugby Union
---
The academy athletes on this programme will receive between 6-10 hours of coaching a week including team training session, individual coaching development opportunities, strength and conditioning and video analysis feedback...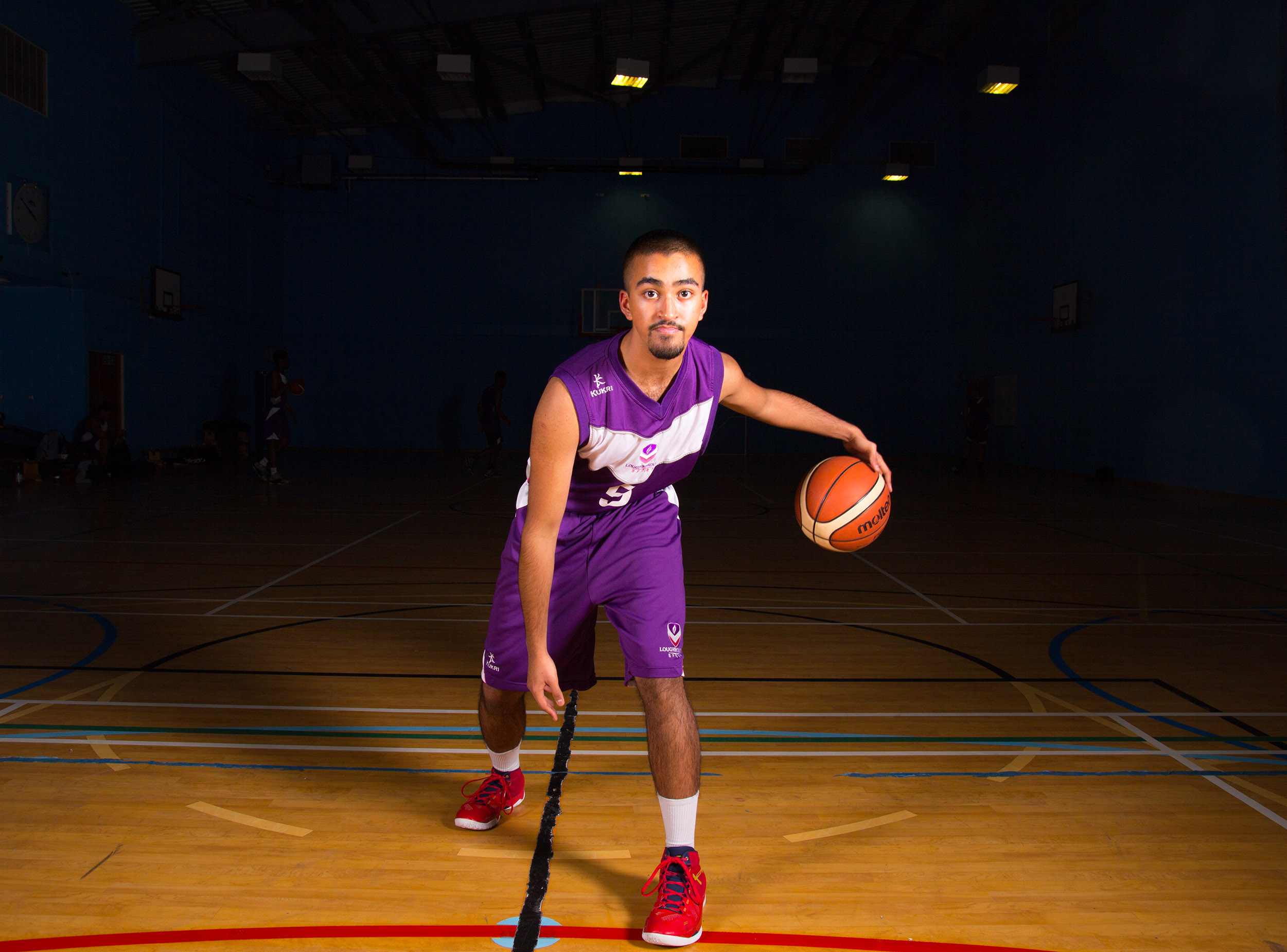 Men's



Basketball
---
Our programme includes fixtures in the AoC Sport league and cup competitions, English Schools national competitions and the Leicestershire Schools league and cup...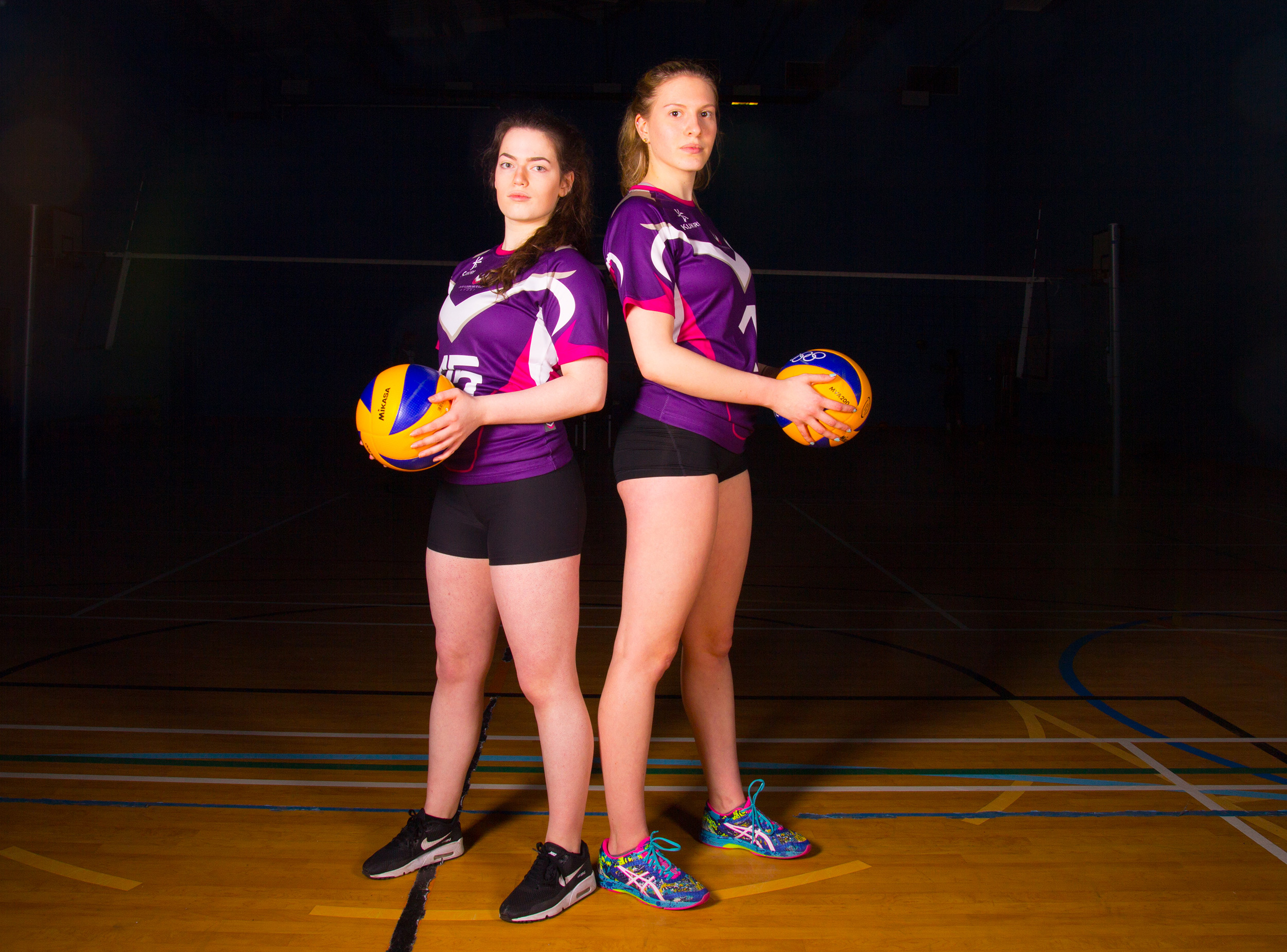 Men and Women's



Volleyball
---
The Loughborough College Men and Women's Volleyball Academy aim at players toward their future volleyball career...
Women's



football
---
The women's football programme provides a developmental environment for talented female players aged 16-21...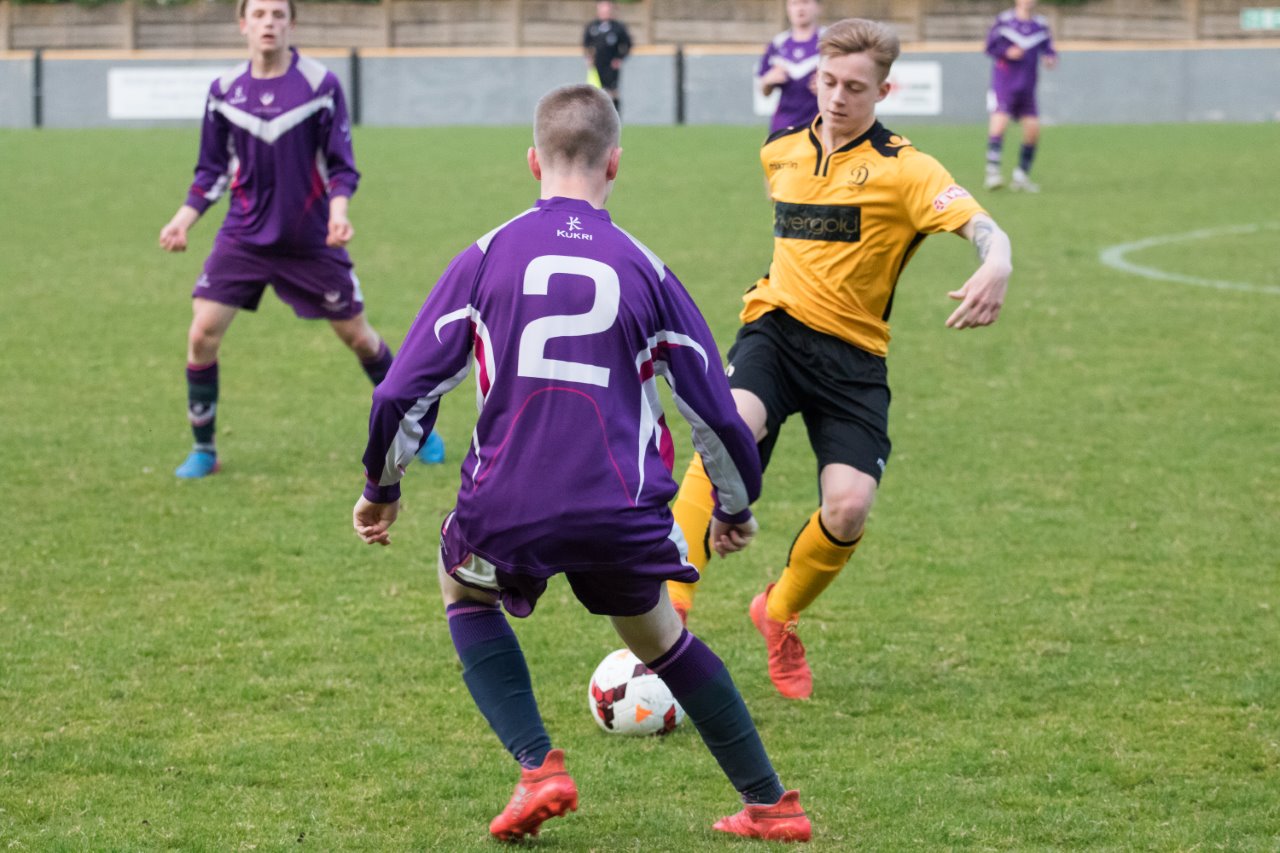 Men's



football
---
The programme aims to develop talented football players in both footballing performance and classroom performance...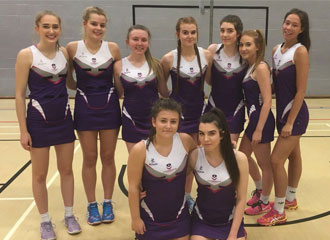 Netball



---
The Loughborough College Volleyball Academy aim at players toward their future volleyball career...

Jess Shaw Women's Netball Coach

Pakadashe Chingombe Men's Basketball

Brad Jones Women's Rugby Union Head Coach

Rob Styles Women's Football

Steve Wilkinson Welfare Officer

Claire Plimmer Welfare Officer

David Edmunds Mens Rugby Union Head Coach

Miguel Ribeiro Mens Second Team Coach

Rob Jarram Academy of Sport Manager

Jay Groocock Men's Football
Jay leads the Men's Elite Football Programme at Loughborough College. Jay is a UEFA Licensed football coach and is first team coach at semi-professional club Loughborough Dynamo FC. He has a Postgraduate Certificate in Education making him a qualified lecturer in sport performance. Jay's background includes coaching within Leicester City Football Clubs elite teams and the development of elite educational football programmes. Jay is a firm believer and advocate in tactical periodisation within football performance. He believes that the development of a player and person relies on one's ability to win on and off the pitch.

Yannis Papadopoulos Development Officer and Football Coach
Yanni is the Academy Sport Coordinator and Assistant Coach for the Men's Football 2nd Team at Loughborough College. Yanni is a FA Level 2 Qualified Football Coach and looking into applying for his UEFA B qualification in the coming year. He is currently studying for a Bachelor's degree in Sports Science, Development and Management at Loughborough University. Yanni has been a football coach for the past 4 years, and was a semi-pro football player in Greece. He is the Assistant Coach for the reserve team at Loughborough Foxes Women's FC. Yanni believes that participation in team sports such as football encourages us to become better people, respecting others through discipline and fair play.

Bertrand Olie Volleyball
Bertrand's volleyballing journey started in France in 1990, aged 15. Looking for a new sport – once his previous passion of handball was no longer available for him to play locally – he joined a volleyball team. Two years later, he was coaching a local U-15 team. In 2000, he became a full-time coach at his club VBC Lyon-Francheville and has been a professional coach ever since. With his club in France, Bertrand has been coaching boys and girls to National level, including an U18 champions Title as assistant coach and U21 third place in 2003 as Head coach. He also coached young athletes who became international and professional players, two girls who played the Olympics games for Algeria in 2008 and 2012 and three boys who became European champions U19 with France in 2007, U20 in 2008 and runner up U19 in 2013. In 2006, he left France and became a community sports coach in the West Midlands. Coaching in schools and clubs. Linked with different clubs in the Black Country, the team he coached reached several National cup finals during the seven year he spent there, as well as winning the Inter-regional with both U16 and U14 girls teams from the West Midlands. Since 2013, Bertrand's coaching the Volleyball Academy at Loughborough College and helped players to improve. Since his commitment to the programme, at least one new player from the programme joined the National squad selection. Bertrand has also been the coach of the England Women U19 team between 2012 and 2015, bringing some young players further in their volleyball journey. Bertrand is a qualified coach in France, in England and at international level with the FIVB level 3 coaching qualification as well as a coach tutor and coach assessor. His coaching philosophy is based on not placing limits on players, having an attacking mindset (he always prioritises offence over defence) and letting players explore the game for themselves. He's a big believer in challenging players' thought processes and testing multiple skills at one time. The players are at the heart of the game.

---
---
---
Sports Science
and
STUDENT-ATHLETE SUPPORT'
Our Academy of Sport provision aims to provide our student-athletes with the support they need to develop in all areas of athlete development. The areas below are what we aim to deliver in addition to the coaching and competition elements to each programme.
Strength and Conditioning

---
---
---
RADMOOR CENTRE SPORTS HALL
RADMOOR CENTRE FITNESS STUDIO
RADMOOR CENTRE SPIN STUDIO

FAQs
How do I become a member of the Academy of Sport at Loughborough College?
To become a member of one of our academy teams you can attend one of our Academy of Sport taster days and trials throughout the academic year. These will be advertised through our social media and academic open days. Information is shared with all students who have applied to study courses in our Sport or A-Level departments.
You can also register your interest through our application area
Can I play for more than one academy if I play a number of sports?
Student-athletes are free to play for more than one academy whilst they study here at Loughborough College. You will need to liaise with the relevant Academy of Sport coaches and communicate effectively, as well as managing your academic studies and training loads to ensure you avoid over training. We have opportunities to represent the college in numerous sports through our participation in AoC Sport regional and national events.
It is important to realise the importance of balancing commitments and you should always seek support and guidance from your head coach or our welfare officers.
Are there any costs to be a member of the Academy of Sport?
There are costs associated with being a member of the Academy of Sport (Academy Squads). This is to help cover the costs associated with entry fees, referees, equipment maintenance and transport.
There may be additional costs associated with other events during the year where we will need a student-contribution in order to finance the costs of the trip. These will mainly be one-off festivals and competitions and will be decided upon with the consultation of the squad.
Will I be allowed to play for a local club side at the weekend,
as well as the Loughborough College Academy of Sport?
A number of our current students play for club sides at the weekends in their chosen sports. With our existing partnerships and exit routes forming part of the development pathway for students we actively encourage our players to make the most of the opportunities presented and play for the relevant teams, linked to each of our Academies.
Please see there relevant section of our website to find information on our partnership and development pathways. Speaking to our coaches at the relevant recruitment events will also be advised!
What are the potential exit routes for me at the end of my two years at Loughborough College?
Each Academy has their own established exit and progression routes. We have a number of links to High Performance and Professional teams, such as Castleford Tigers, Loughborough Lightening, Loughborough Dynamo and Loughborough Foxes.
86% of our Sport FE learners progress on to universities where we support the transition to take advantage of the number of opportunities to play your chosen sport at University level and beyond.
Students are also able to continue studying sport at Higher Education/Degrees level at Loughborough College and also be eligible to represent Loughborough Students in BUCS competitions. A number of our current students represent the Rugby Union side in National League 1 as well as Leicester Riders professional basketball team.
What competitions or leagues will I participate in for my chosen sport?
A number of our Academy of Sport teams participate in formal league competitions, which is reviewed every academic year to make sure all teams are competing at the appropriate level. These include AoC Sport competitions and U19 Youth Alliance leagues.
In addition to this each Academy enters the AoC Sport regional competitions and if successful, go on to represent the East Midlands at the National Championships. The National Championships is a multi-sport event that takes places over a weekend, usually in April. In April 2017 Leah Bartlett, who that year gained her first cap for the England U20's Women's Rugby Union Squad, was chosen to be the female captain for the region at that year's event.
Please see each sport's section for more information on competition opportunities.
If I'm living on site, at the college, what can I do in Loughborough during the evenings or at weekends?
Loughborough is a vibrant and lively university town with plenty to do in the evening and at weekends. The college campus and accommodation is a short walk from town, taking approximately 10 minutes.
As a member of Loughborough alumni you will have access to the student union and many other facilities across at the University for recreational activities (bearing in mind most student-athletes will be under 18!). At the start of the year there will be events and fresher's fayres where you can find out more about these opportunities.
The town has a shopping centre, restaurants and cafés, as well as recreational activity centres so there's plenty of opportunities to socialise and meet with your friends. If you have access to transport then there are also a number of restaurants, golf courses and other recreational opportunities available in the surrounding villages.
The college has two bus stops on site and the bus also stops at the train station, so for those wishing to travel home at weekends there are good links through public transport. If students wish to use the train to venture out of Loughborough then Nottingham and Leicester are a short train journey away, taking 15 and 10 minutes respectively.