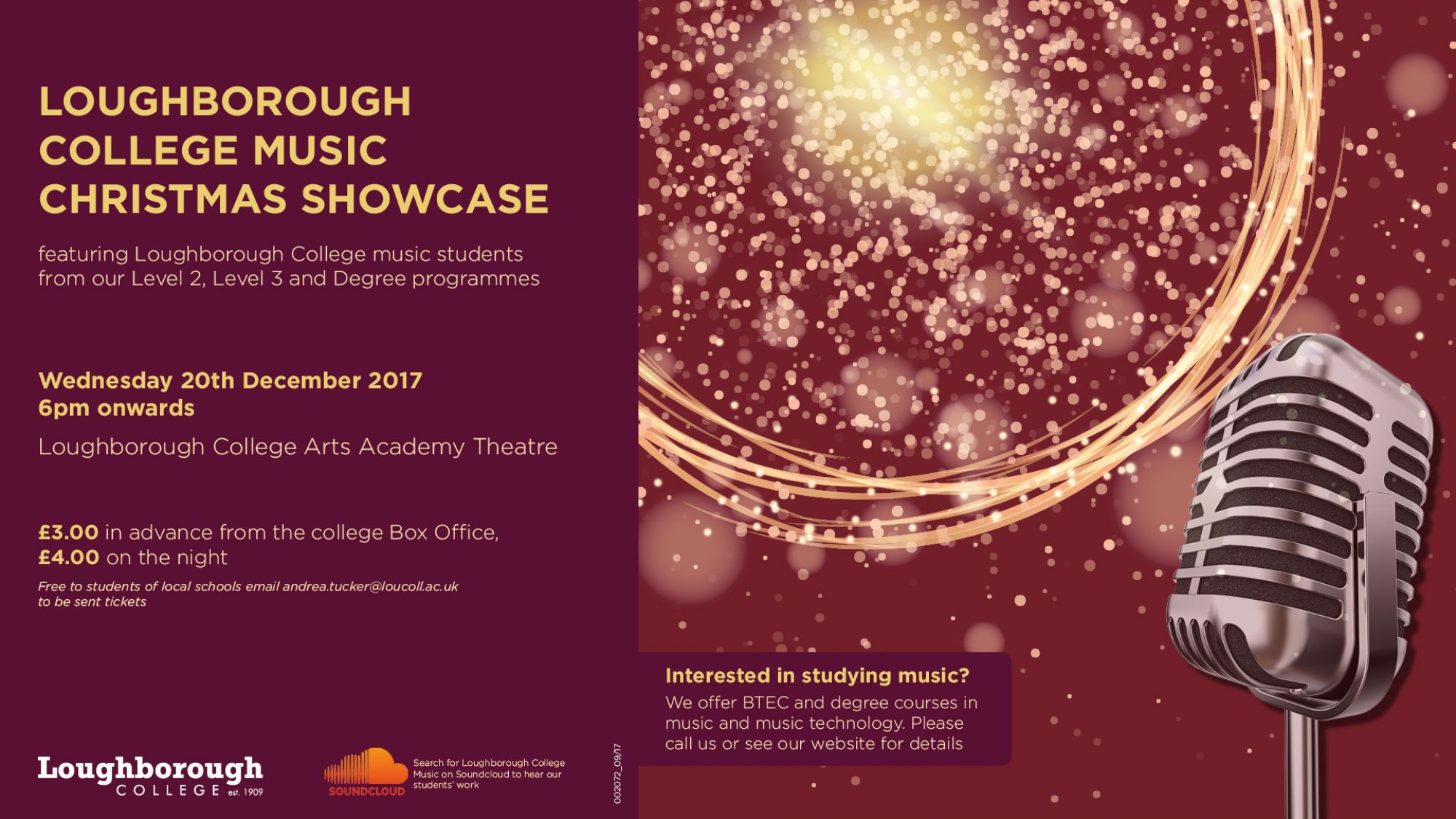 Loughborough College Music Christmas Showcase
Students from all music courses will be helping celebrate the season by showcasing their musical talents. The musicians will be playing a range of musical styles to suit all tastes so come along and start the festive season with a bang.
Featuring Loughborough College music students from our Level 2, Level 3 and Degree programmes who will be performing in the Arts Academy Theatre.
£3.00 in advance from the college Box Office
£4.00 on the night.
Free to students of local schools. Email andrea.tucker@loucoll.ac.uk for tickets.
Date
Wed 20th December 2017 | 6:00pm
Address
Loughborough College, Radmoor Rd, Loughborough, Leicestershire,, LE11 3BT
Contact
andrea.tucker@loucoll.ac.uk