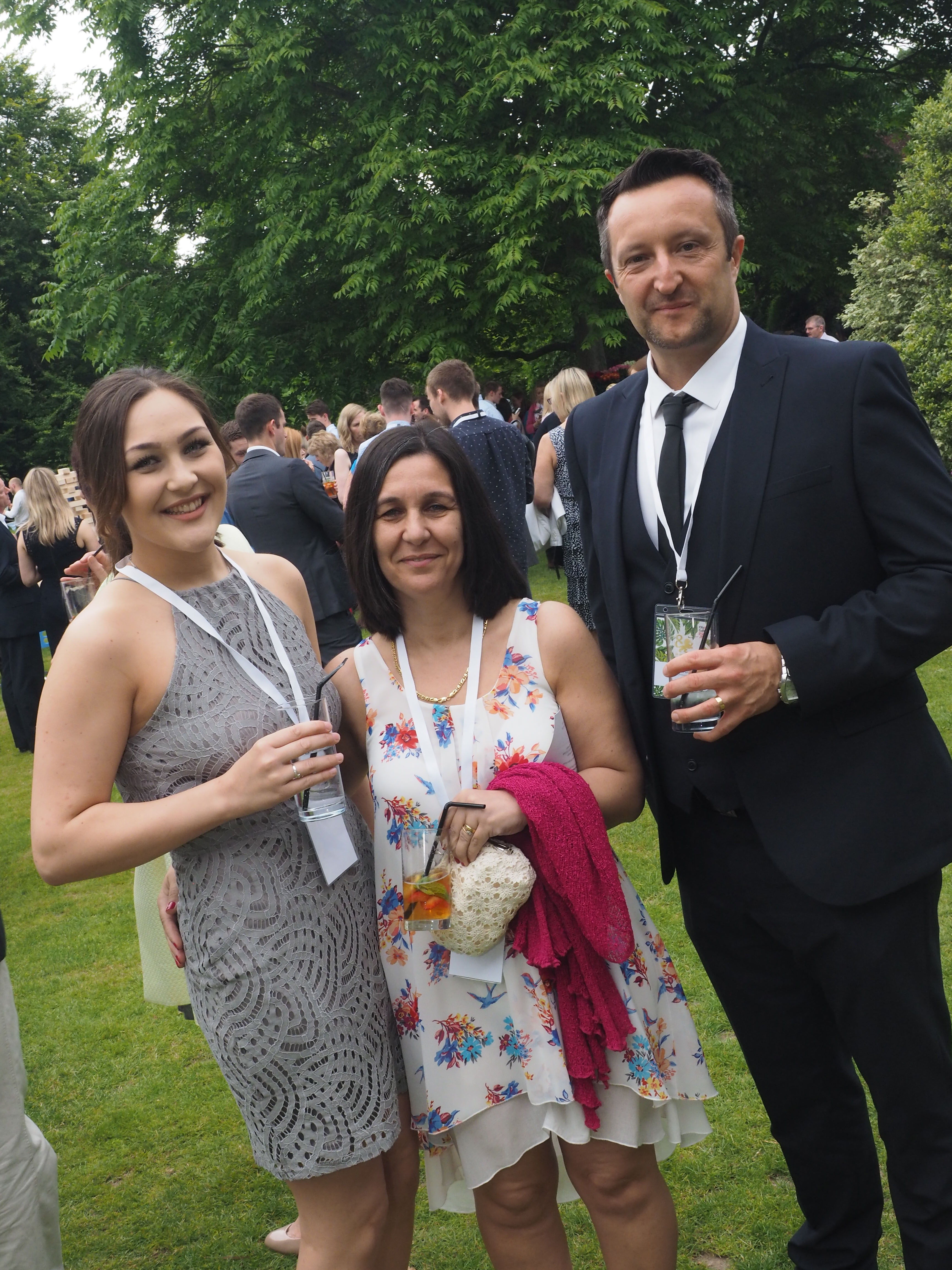 A young chef from Loughborough College has been honoured for her outstanding achievements at a prestigious London ceremony for what have been called the 'skills Oscars.'
Daniella Bromley joined learners and tutors from across the world at The Lion Awards, which showcase the best in professional and technical education, after she was announced as winner of a coveted Medal of Excellence – becoming part of a select group in a global programme dating back more than 100 years.
The prestigious City & Guilds Lion Awards event is the culmination of the programme and saw 19 year old Daniella shortlisted in both the Learner of the Year and the Outstanding Achiever of the Year categories.
The medal and Lion Award shortlisting recognised the highly-developed skills Daniella has demonstrated as well as her outstanding knowledge, versatility, adaptability, innovation and originality.
"Guests had flown in from all over the world for the event – City & Guilds operates in more than 80 countries.
"It was held in the stunning grounds of Capel Manor College in London.
"Louise Minchin from BBC Breakfast News was the presenter and she chatted to Daniella about her experiences on Celebrity Masterchef – she even began following Daniella on twitter afterwards," said Darren Creed, Lead for Hospitality and Catering at Loughborough College, who attended the awards with Daniella and her mum.
"It was a fantastic evening. Daniella's mum was so proud of her – of course I was too.
"All the Medal winners were invited on stage in recognition of their accomplishment.
"It really is a huge achievement for Daniella to have won a Medal for Excellence – she was one of only four nominees for Hospitality and Catering in the whole country - but for her to have been shortlisted for a Lion Award as well truly was outstanding."
'It was a shock to discover I had been awarded the medal and even more surprising to hear I had been chosen as a finalist for the Lion Awards. I didn't even know I had been nominated but I feel really privileged," said Daniella.
"For years I have been saying to my mum and dad, I can't do this and I can't do that but I am a perfectionist and I work really hard – sometimes I have been doing 14 hour days with college courses and work experience – and this year I have actually started to believe in myself.
"I didn't have a great time at school and they told me I wouldn't get very far but since I have joined Loughborough College they have helped me gain so many skills and grow so much as a person.
"I am never complacent. I am always looking at how I can improve, learn more, challenge myself.
"I want to keep getting better and do everything the absolute best I can - and the great thing is that I now have the confidence I can achieve."
During her three years at Loughborough College Daniella has cooked for Prince Edward at the official opening of the college's Arts Academy, hand delivered her patisserie creations to Nick Knowles and the BBC DIY SOS: The Big Build team, won overall gold at the UK World Skills Culinary Arts competition. She is also is set to join Team GB at the 2016 International Culinary Olympics.
Daniella also spent a month in Italy with the College, working at a leading restaurant in Sorrento and she has even found time alongside her College studies to work part time at the Michelin-starred Hambleton Hall restaurant.

Pictured: (left to right) Loughborough College student Daniella Bromley at the Lion Awards ceremony in London with her mum and Darren Creed