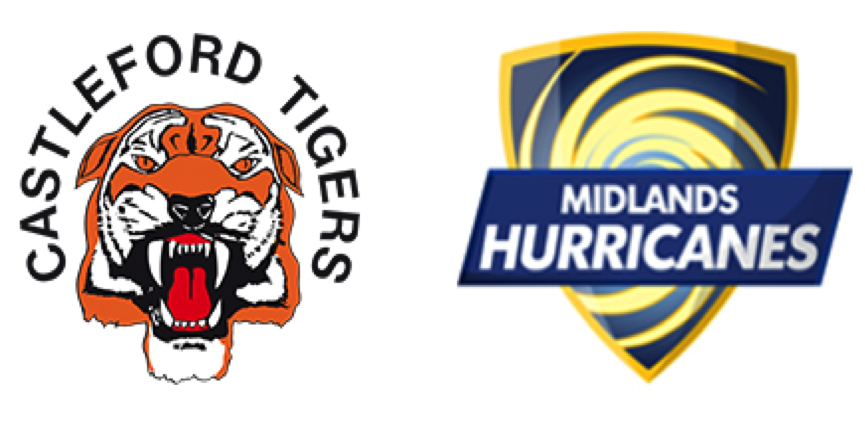 Rugby Super League's Castleford Tigers today announce an exciting new player development partnership with the Midlands Hurricanes regional academy at Loughborough College.
The new partnership will be part of the club's Embed the Pathway programme.
The partnership has been developed with the intent to create a legitimate pathway into Super League for aspiring youngsters from the Midlands area. Tigers scholar Lewis Peachey, who hails from the Midlands region, and has been selected for the England Youth side, himself came through the Tigers Player Development Centre as part of the club's Embed the Pathway programme and is an example that young talented potential Rugby League players do exist outside the game's traditional heartlands.
Speaking on the announcement of the partnership Greg Mannion, who heads up the Midlands Hurricanes regional academy at Loughborough College said: "I am delighted to have secured the services of such a well-established and respected Super League club.
"The Castleford Tigers have an excellent reputation of producing some of the best young players in the game, and I hope, that the Midlands Hurricanes can continue to provide the Tigers with many more like Lewis. The news of the presence and support of the Castleford Tigers will also come as a significant boost to the region ".
Castleford Tigers Talent Development Manager Darren Higgins said: "This is a very exciting partnership for Castleford Tigers and one which we anticipate will provide us with opportunities to identify and develop young players from the Midlands.
"Speaking from experience working in the area, there is an extremely large talent pool of rugby union players and athletes from other sports who have the potential to progress in Rugby League. Over the last few years a number of players have signed up and played first team rugby at both Championship and Super League level and we very much hope this trend continues and we see a player from the area progress through our own system and play first team rugby here at Castleford".
Tigers Head of Youth Pete Riding added "This provision is not only great news but it strengthens the systems we already have in place with player development and talent identification in mind. As a club we have a clear philosophy of wanting to attract the best young players from the local and surrounding areas but at the same time are open to recruiting players from outside the area if they are of the required standard".