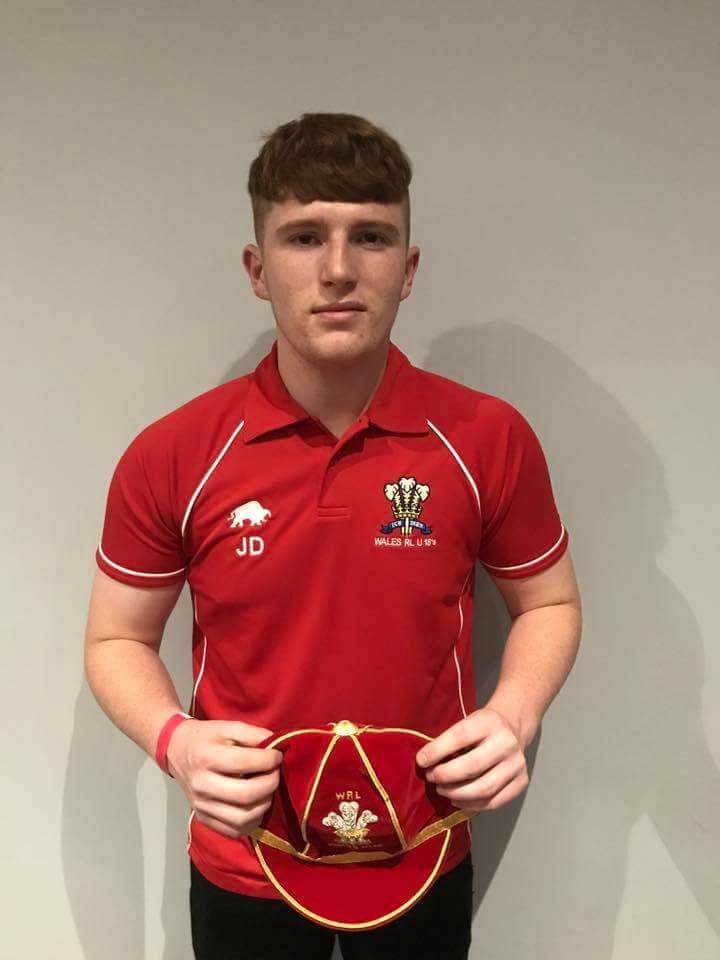 Midlands Hurricanes pivot Joe Doughty last week received his official cap for Wales Under 18's Rugby League.
Joe, who is a regional academy student at Loughborough College, was part of the Wales team that faced the England Lionhearts in Manchester.
Hurricanes Head Coach Greg Mannion, who leads the regional academy at the College, praised the young player: "Joe has been outstanding this year for us.
"In what has been a difficult year, Joe has performed consistently at a very high standard.
"His performances have not gone unnoticed as the year has continued by those within the club and those outside too.
"His efforts have once again showed the talent pool here at the club and the Midlands region. Well done Joe!"
The honour of playing for his chosen nation and his father Jon's birthplace was something very special for Joe and his family. His Dad said: "Having lived in England a large part of my life I have never lost the feeling of always being a proud Welshman.
"My eldest Joe made me further proud of what he's doing and achieved by being presented with his first Wales RL under 18s cap - something that he has for the rest of his life - and I'm sure there will be plenty more as he progresses."
Joe's achievement is the latest success for the Hurricanes at Loughborough College who are seeing a growing number of players from the programme snapped up for trials and given contracts with Super League and Championship clubs.
Young rugby stars Owen Jones, Jacob Jones and Cameron Kendall, in their second year of the programme, were recently signed to the London Broncos' full-time U19 squad and were set to divide their time between the capital and Loughborough College.