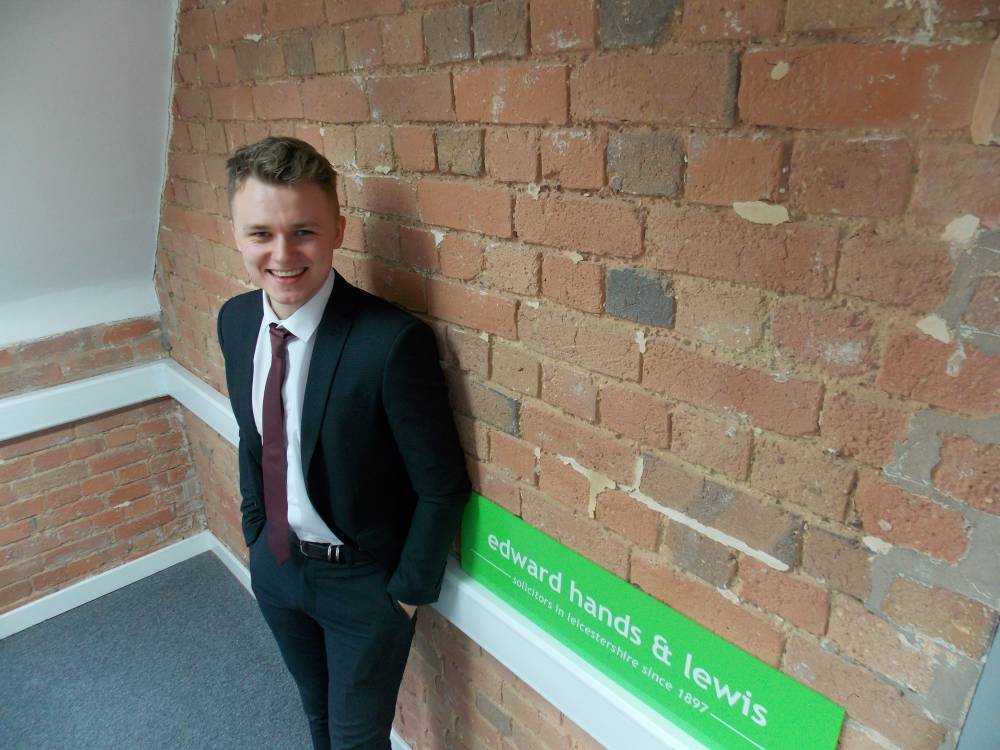 An apprentice from Loughborough College has been promoted to an executive role after less than a year with a leading Leicestershire company.
Legal firm Edward Hands and Lewis was so impressed with Alex Harris that they offered him the position of accounts executive while he was still studying with the College.
The 19 year old embarked on his NVQ in Customer Services with Loughborough College just over a year ago when he joined EHL Group.
Initially he was dealing with inbound and outbound phone calls for the company, which has branches in Loughborough, Leicester, Market Harborough, Stoney Stanton and Lutterworth.
.
"But I was eager to progress and very soon began shadowing the national sales manager. For two or three months I went out to see clients with him, watching and learning.
"At first I said very little but slowly I began to build relationships with estate agents myself and even to start moving into developing and maintaining new relationships.
"I had not even been at EHL a year when they told me they wanted to promote me to a key accounts executive role – and they were so keen for me to take up the position they wanted me to continue my NVQ with Loughborough College alongside it.
"I felt quite daunted as I knew this was a big step up but I was also so grateful and excited – what a brilliant opportunity.
"I have no doubt that the work I was doing at Loughborough College really helped me – it enabled me to step back, think strategically, really analyse what I was doing. It gave me the knowledge and the confidence to be proactive. The College were always there to provide any support I needed – which was particularly useful when I took on the executive role.
"I initially began studying four A-levels but I realized very quickly that I had no motivation to go to University.
"Of course I completely see the value of the experience and how it can be helpful in your career. But I wanted to go into business and I felt it suited my plans better to use the time I would be spending at University to gain experience and hopefully begin to work my way up the corporate ladder.
"Now I have gained a qualification, lots of experience and transferable skills – and a promotion, all while earning a salary. For me an apprenticeship was a brilliant route to take. I am with a fantastic, growing organisation and I can see where I could go and be successful. I am very happy."
"It was fantastic to hear Alex was being promoted and being given more responsibility," said Loughborough College assessor and trainer Dipa Vithlani.
"We have worked closely with Alex both in College and with him and EHL in the workplace, giving as much support as we could with his qualification.
"Loughborough College is very proud of Alex's success with EHL and we wish him every success in his career."