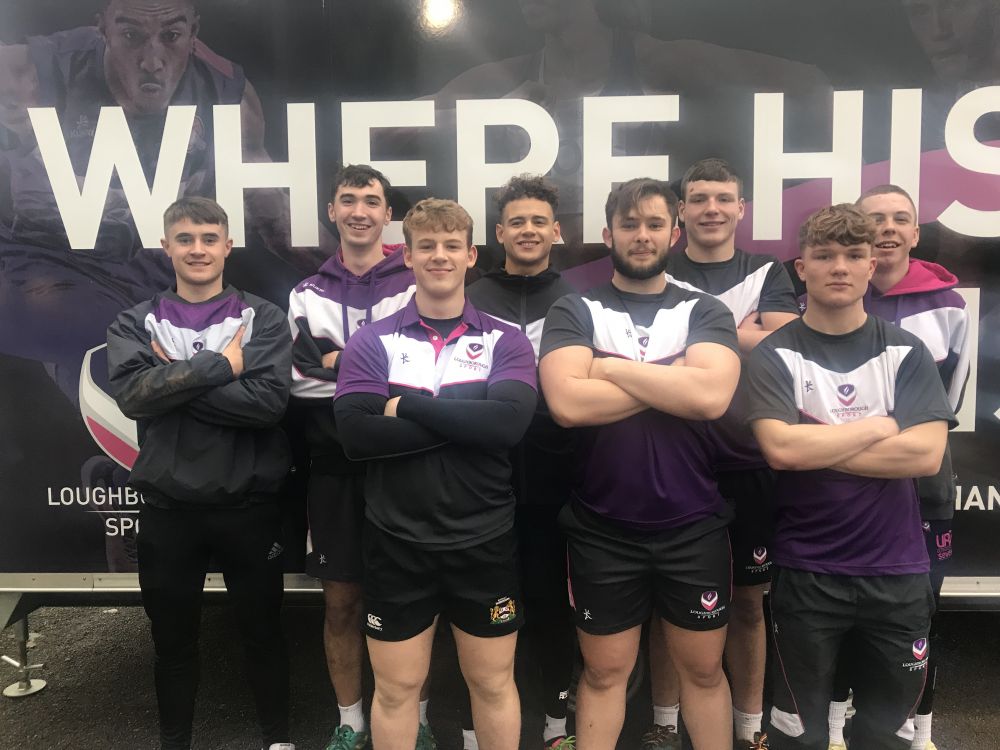 Loughborough College men's rugby has been celebrating as the success of its Academy Sport players continues to grow – with seven achieving county, regional and international representative honours and the announcement that no fewer than nine have been selected to join Nottingham Rugby Academy alongside their College programme.
Sam Staff and Corey Dean Grant have played county and divisional rugby for Leicestershire and the Midlands respectively, Tom Wainwright and Reece Smedley Clarke made it into the East Midlands squad, Tom Watson into the Nottinghamshire Lincolnshire and Derby (NLD) side, Zak Fellows lined up for England Colleges rugby league and Henri Codling made his international debut for Jamaica's Under 23s Sevens.
Wainwright and Staff also join Cam Seaton, Oscar Tatham, Khias Webb, Andrew Johncock, Adam McLean, Ben Slessor and Tom Booth in being selected for the Academy in Nottingham.
Loughborough College Head of men's rugby, Dave Edmunds, said: "I am thrilled to see the outstanding individual honours being achieved by these players as they come through our programme.
"Their hard work and effort and a lot of early starts in the gym this winter have helped them each achieve success.
"Our partnership with Nottingham is a key pathway for our rugby programme here at the College and it's great that in the first full year of that relationship, we have nine of our boys joining the Academy. I look forward to seeing how they continue to develop both on the College programme and with Nottingham over the coming months. "
Steve Smith, Chief Operating Officer at Nottingham Rugby, added: "We have developed a good working relationship with Dave Edmunds and Loughborough College over the past six months, where we have seen several of the players improve significantly within the programme he has delivered.
"It is testament to his recruitment and development of players that nine have been highlighted as having the potential to train and play within the Nottingham Rugby Academy, which continues to provide significant opportunities for young aspiring local players.
"We look forward to continuing to work with Dave and Loughborough College and hope that this relationship will continue to flourish and provide opportunities for many more players in future years."
Pictured: Eight of the nine Loughborough College men's rugby players selected to join the Nottingham Rugby Academy alongside their College programme- (from left back) Cam Seaton, Oscar Tatham, Khias Webb, Andrew Johncock, Adam McLean (from left front) Sam Staff, Ben Slessor and Tom Booth