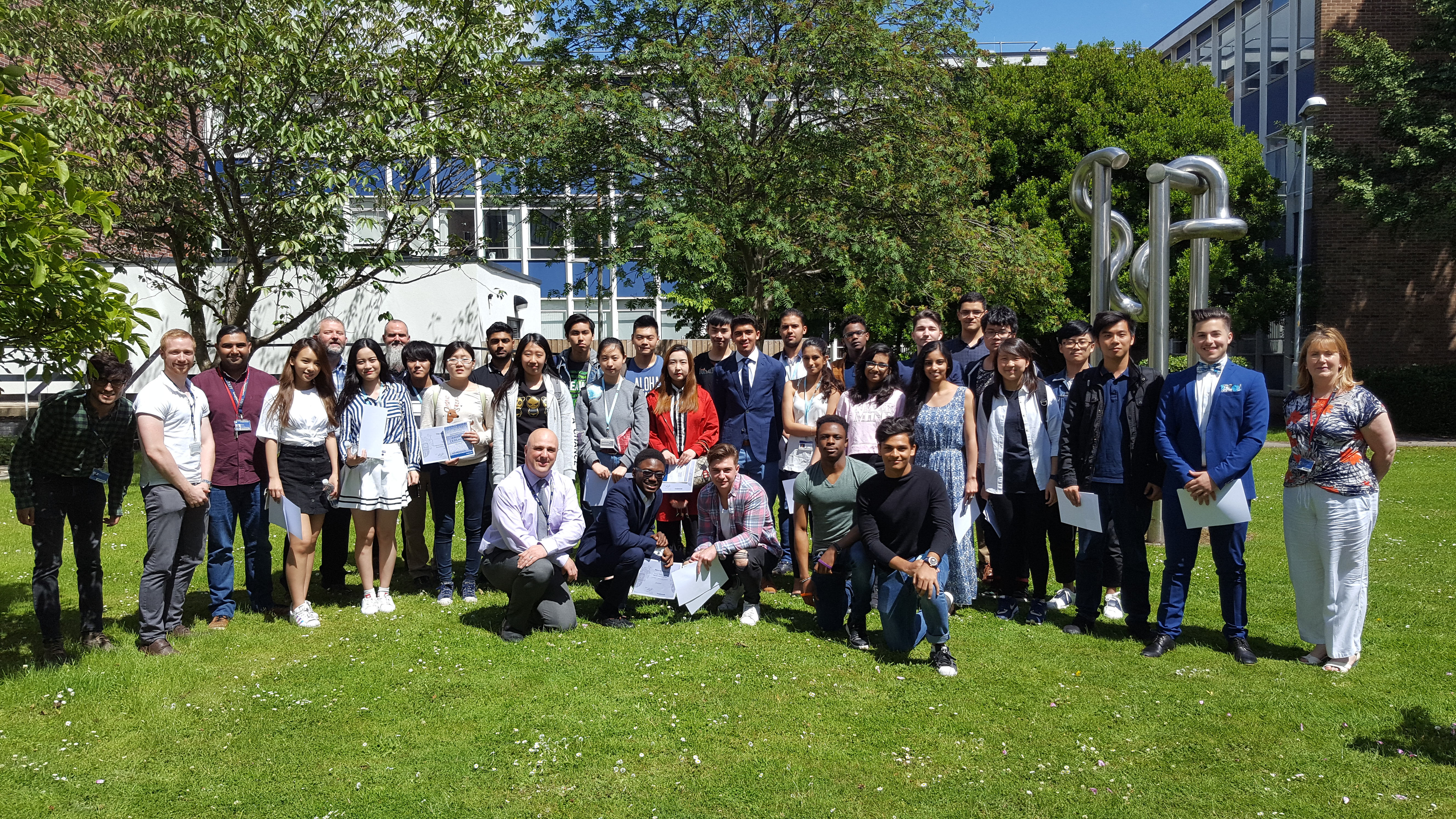 International students at Loughborough College have been celebrating their success – after gaining places at some of the country's top universities.
An awards ceremony marked the achievements of the 37-strong group, who arrived at the College only a year ago from countries including China, Saudi Arabia, UAE, India, Nigeria, Japan, Russia, South Korea, Libya, Sudan and Zimbabwe.
The Loughborough College students are now set to take on degree courses such as Business Economics, Engineering, Computer Science and Sport Management at universities including Warwick, City in London, York, Leeds, Birmingham, Newcastle, Nottingham, Sheffield and Loughborough.
"The International Foundation Programme courses are essentially the equivalent of 3 A-levels in one year so all of the students have worked really hard. They have been an excellent group," said Mark Henebury, Head of International at Loughborough College.
"In September we'll be launching the Loughborough College International Foundation Programme, offering an even greater choice across pathways in Business, Science and Engineering, Sports and Media and Communications.
"We have a wealth of expertise in international courses which we've established over many years so it is fantastic to bring that to this brand new programme and we're really looking forward to welcoming our new students.
"Meanwhile, we would like to wish this group of students all the very best as they progress to university – they really have been super."
Pictured: Loughborough College International students celebrate at their awards ceremony with Mark Henebury