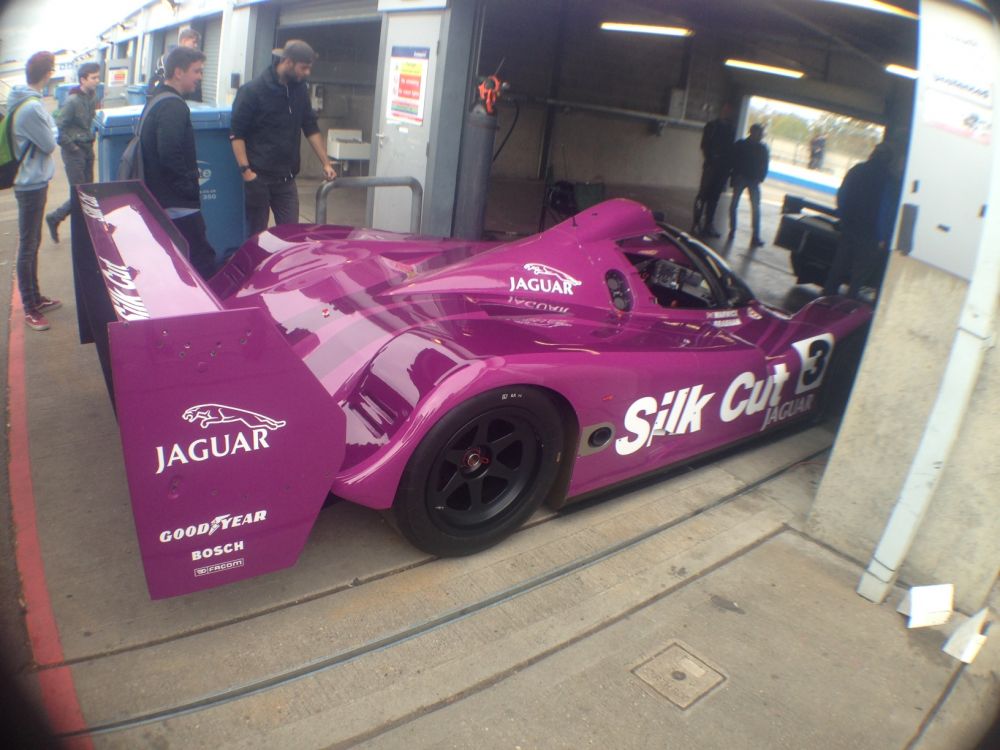 Motorsport students from Loughborough College got the chance to look behind the scenes with some of the world's top teams when they made a pit stop at Donington Park Race Track recently.
Names including Bentley, Jaguar, Porsche and Ginetta were track side, together with Heritage Racing Car and British Touring Car joining 22 teams for a testing day at the famous venue.
More than 30 students studying BTEC Motorsport toured the garages and two-mile track, talking to racing teams and marshalls and spending time at Donington's Formula 1 museum before being given an exciting insight into life in Race Control.
"Our students were fascinated to be faced with a bank of screens covering every part of the Race Track and to hear about how it is monitored and managed when 'live', covering everything from emergency vehicles and flags, to drivers and the crowd," said Loughborough College Motor Vehicle Technology Progress Tutor Brenda Tibbett.
"There were also more than 40 vehicles for students to look at, including a former Formula 1 car which had been fitted with a new body for endurance racing. There were stacks of high performance tyres worth thousands of pounds and huge articulated lorries, giving the students a glimpse of the logistics involved in transporting the cars and machinery.
"The ambition for these students is to work with racing teams but the insight they were given throughout the day opened their eyes to the fact that Formula One is not the only route, there is a whole to the range of categories and a host of roles they can look at in the sector for their future career.
"It really boosted their knowledge and enthusiasm and they cannot wait to return to Donington Park in the spring when there will be double the number of teams there – and they plan to take their CVs along to that one!"
Pictured: Loughborough College Motorsport students take a look at a Championship winning Jaguar XJR14 World Sports Car at Donington Park Race Track