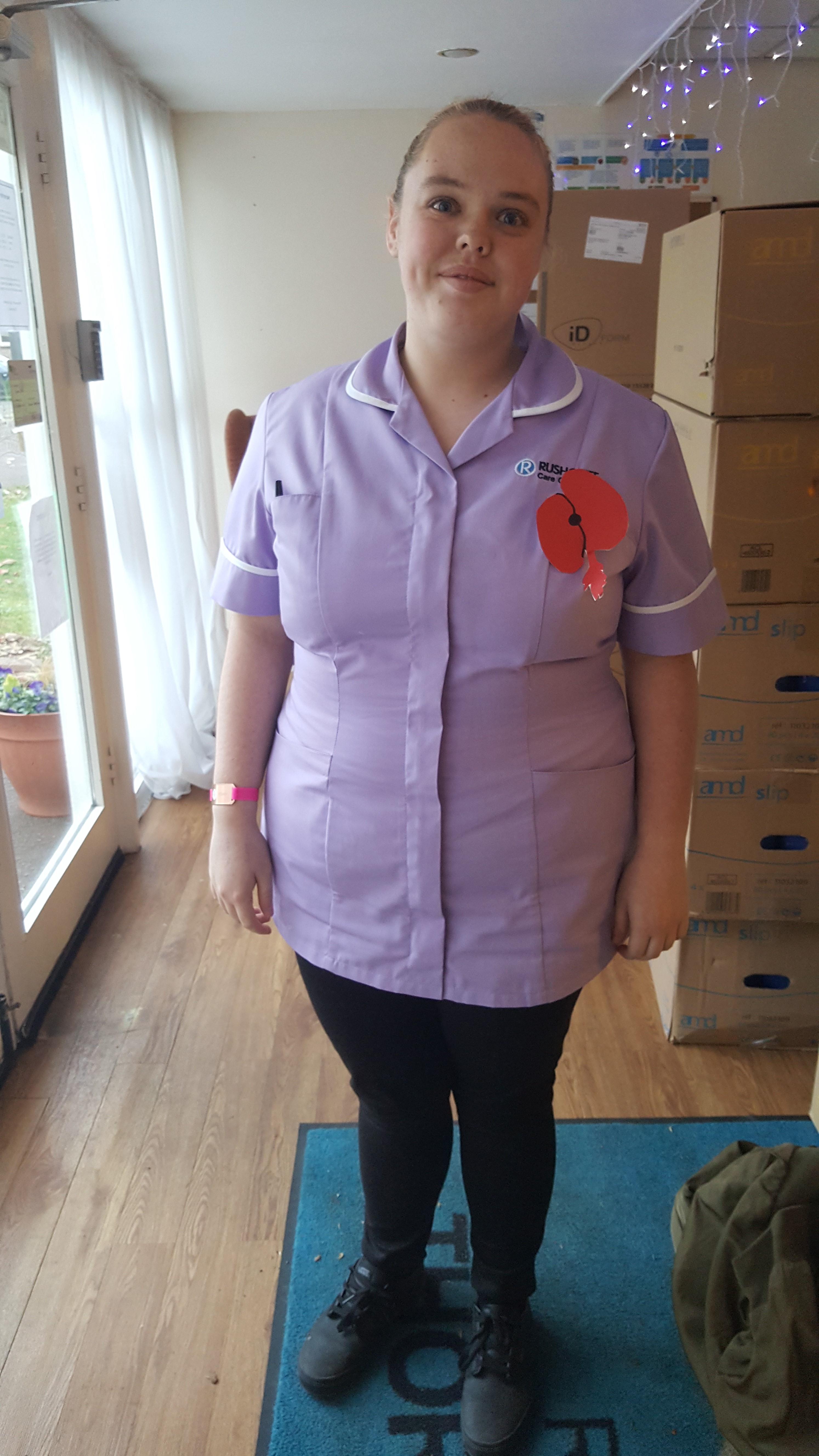 Loughborough College student Megan Langham has been named winner at the Pride of Charnwood Awards 2017.
Megan took the top accolade in the Caring for Others category in recognition of her work at Thorpe House Care Home in Loughborough.
"I was very nervous going up to be presented with my award but I also felt such a great sense of achievement.
"My grandad had dementia and after he passed away I wanted to help others going through what he had.
"It can be challenging but I love the work I do at Thorpe House and really enjoy supporting all the residents.
"My dad was over the moon when they announced I had won at the Awards ceremony and my mum and sister burst into tears. As soon as we got home my dad put the glass trophy on the shelf in the living room where everyone can see it."
Loughborough College's Amanda Hearne, who nominated Megan for the award, also joined her at the Awards ceremony.
Megan began working at the care home in September as part of Loughborough College's Supported Internship programme, a course for young people with Special Educational Needs and/or Disabilities (SEND) which aims to bridge the gap from education into employment.
Amanda, who is Lead Job Coach for Bridge to Work at the College, said: "It was wonderful to see Megan receive the award. She has worked so hard and deserves the recognition. I nominated her for the journey she has taken since joining the College. She really has come far and I am so pleased for her.
"Megan has additional learning needs and was very nervous about the obstacles she would need to overcome to settle into a workplace for the first time.
"Her work can be challenging but Megan has approached it with determination, diligence and maturity, regardless of the difficulties she encounters.
"Consequently, Megan has make a positive impact on both residents and staff at the care home. She has formed exceptionally good relationships with the people she looks after, who often comment on her lovely attitude.
"Megan really has embraced her role as a care worker with enthusiasm."
The Supported Internship programme at Loughborough College is for 16-24 year olds with SEND who have an Education, Health and Care Plan. The course combines academic study (Maths, English and Employability Skills) with a long-term work placement. Support is in place at all times by fully trained Job Coaches and the aim is for the young person to make the transition from education into paid work.
To find out more go to:https://www.loucoll.ac.uk/courses/special-educational-needs-and-disabili...