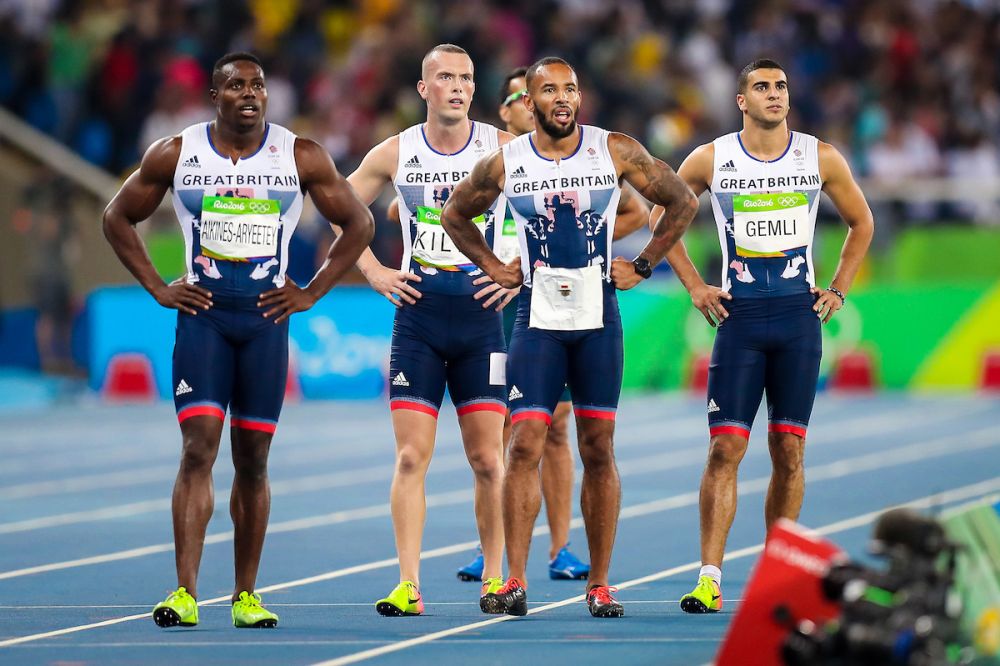 Former Loughborough College student Richard Kilty says the men's 4 x 100m relay team gave it their best shot in the final and ran their hearts out.
Kilty, together with fellow former College student Harry Aikines-Aryeetey, both former Loughborough College students, and teammates James Ellington and Adam Gemili finished fifth in the final a time of 37.98.
"[In the heats] we went in and we expected to go and win the heat. Given the circumstances and for a number of reasons, it didn't happen.
"We don't want to bring up the lanes but lane one is what we were given. We had it [in the heats], [in the final] we didn't mention it.
"We watched the USA women win in one of the fastest times in the world from lane one. So we went out with every thought we could go and get a medal. We didn't use it as an excuse at all.
"What we were going to do was push the check marks, have faith in each other and just wire it until the legs come off.
"We gave it our best shot and that's all we can say. We all ran our hearts out."
Left to right – Former Loughborough College students Harry Aikines-Ariyeety and Richard Kilty with James Ellington and Adam Gemili at the 2016 Olympic Men's 4x100m Relay Final in Rio (Alex Whitehead/SWpix)