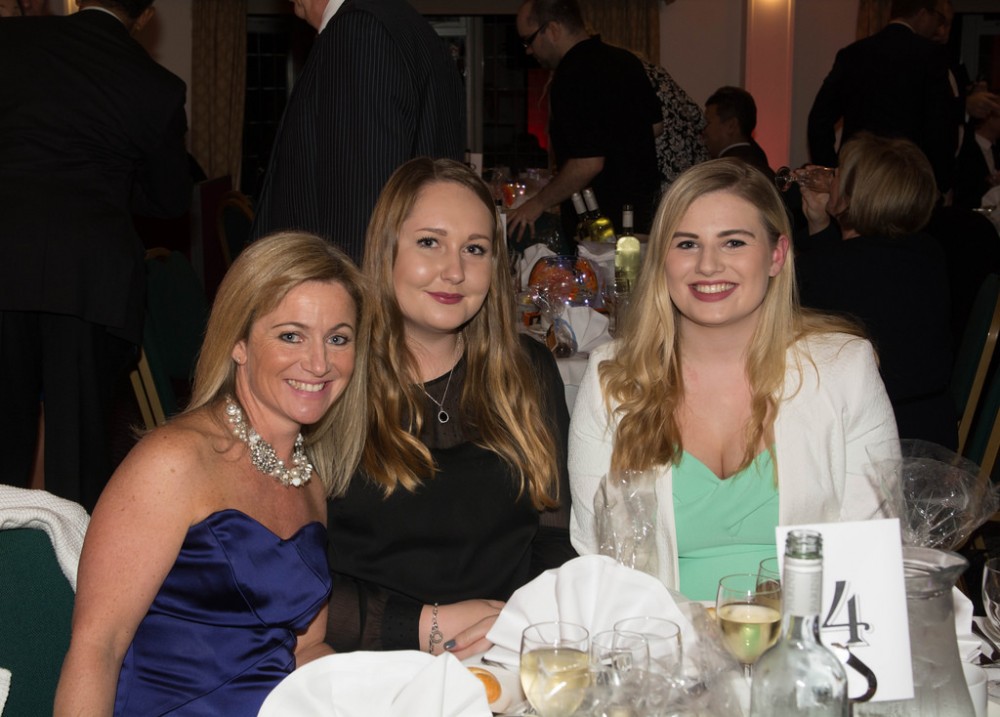 The National Apprenticeship Awards 2015 saw apprentices from Loughborough College triumph in the region – winning them the chance of a place in the London finals.
Kirsty Allan, Charlotte Lockhart and Roxy Morrow all work with Aidan J Reed and fought off stiff competition to help the Leicestershire estate agency take the title of East Midlands Small Employer of the Year at a glittering ceremony.
The Business Administration students now hope to join finalists from across the country at the Awards Ceremony in the capital's Park Lane.
Kirsty Allen described the impact her apprenticeship has had: "I feel that I have really grown as a person, my confidence has improved so much that I sometimes do not recognise the person that I was before I started.
"I would highly recommend apprenticeships through Loughborough College and have enjoyed working with such a great group of people that have helped me every step of the way. Deciding to pursue the route of an apprenticeship was the best decision I have ever made."
Instructor and Trainer Gaynor Noon said Loughborough College was delighted the apprentices had won: "It has been a pleasure working with Aidan J Reed, not only the managers at the sales and lettings offices but also Aidan himself. They really collaborated with the college to encourage the apprentices to become confident in their professional field.
"The apprentices have always been keen and I have seen them all develop their skills through the life of their apprenticeships. I have no doubt that they will progress with their ARLA estate agency qualifications to become even more of an asset to their company."
Lettings Manager Steph Dunkley said the apprenticeships had helped create "exceptional, skilled staff. For us they are the future of estate agency."
The National Apprenticeships Awards Ceremony will be held at Grosvenor House, A JW Marriott Hotel, Park Lane, London on 26 January 2016
Pictured ( left to right):Steph Dunkley and Loughborough College apprentices Kirsty Allan and Charlie Lockhart celebrate their win at the National Apprenticeship Awards regional finals