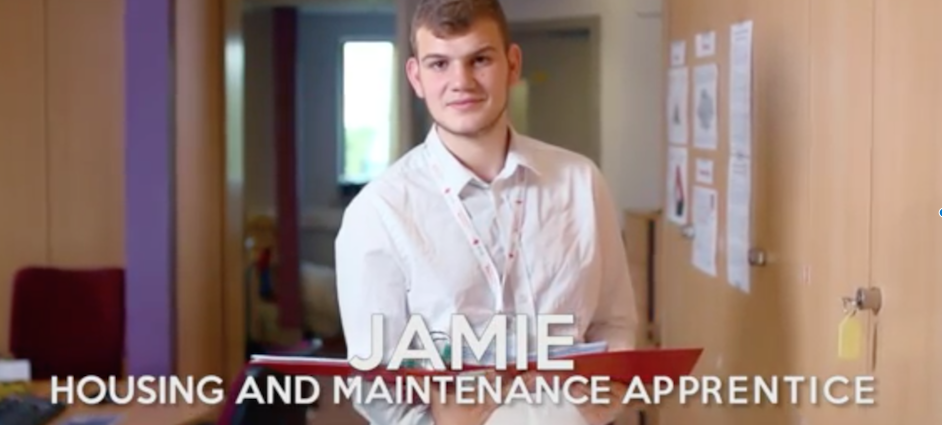 The success of Loughborough College apprentice Jamie Slack has been highlighted in a film on you tube.
The 20 year old is studying Business Administration with the College while working with emh group, one of the largest providers of affordable homes and care and support services in the East Midlands.
"I have worked with four different teams so far and am currently shadowing housing officers and working on administration, alongside my college work.
"I think doing an apprenticeship is the best way to get your foot on the career ladder. Your skills are enhanced and you get paid for what you are doing."
Gaynor Noon, Instructor Trainer at Loughborough College, said: "Jamie continues to be a hit with colleagues and customers and is working hard to build on his communication skills.
"He has been actively involved in projects and has learned a lot along the way about how to make meetings effective and plan his time efficiently.
"The college always takes pride in seeing our apprentices growing and developing in their role and Jamie is a great example of this".
You can see more videos from the National Apprenticeship Service by visiting their YouTube channel.