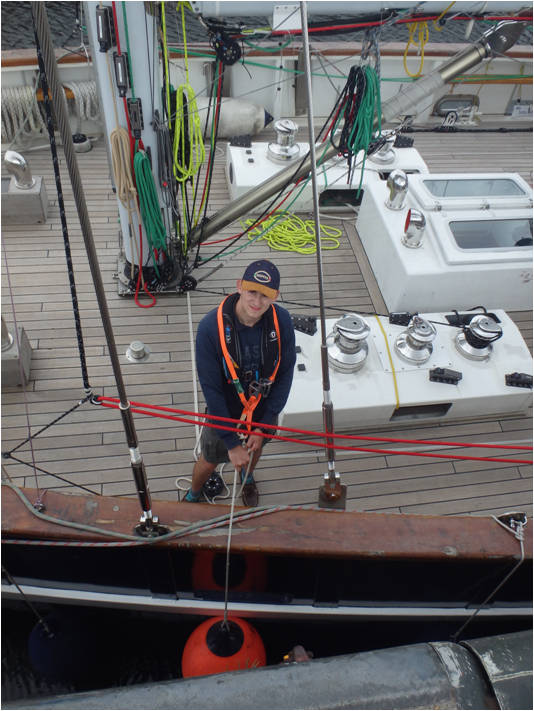 Loughborough College Public Services student George Barnes is setting sail for a top career at sea.
After two years building skills on a Public Services course with the College, George has joined the crew of the Prolific in preparation for deck officer training with the UK Sail Academy.
The voyage on the Ocean Youth Trust's vessel will enable George to gather vital sea miles before he embarks on his course.
"The Prolific is a 92 foot Norwegian Ketch and after a voyage around the English Channel I will be working on a winter refit of the yacht from November for four months," said George.
"I'll be part of a team stripping her out completely and cleaning her from top to bottom before putting her back together again."
The young sailor is also planning to gain valuable experience as an instructor in the Greek Islands.
"George already had a strong family background in sailing and it was great to watch him broaden his skill set on the course with us – developing lateral thinking skills and problem solving in the classroom and practically and building the confidence to head up teams," said Loughborough College Public Services lead Tim Turner.
"Studying for maritime qualifications such as Officer of the Watch, Chief Mate and Master alongside gaining experience at sea will give George the opportunity to learn to steer and navigate and rise through the ranks, potentially eventually commanding his own vessel and travelling the world.
"We have many students selected to join the Royal Navy but George was keen to take a non-military route. We supported him every step of the way in preparing for that – and wish him all the very best for his career at sea."