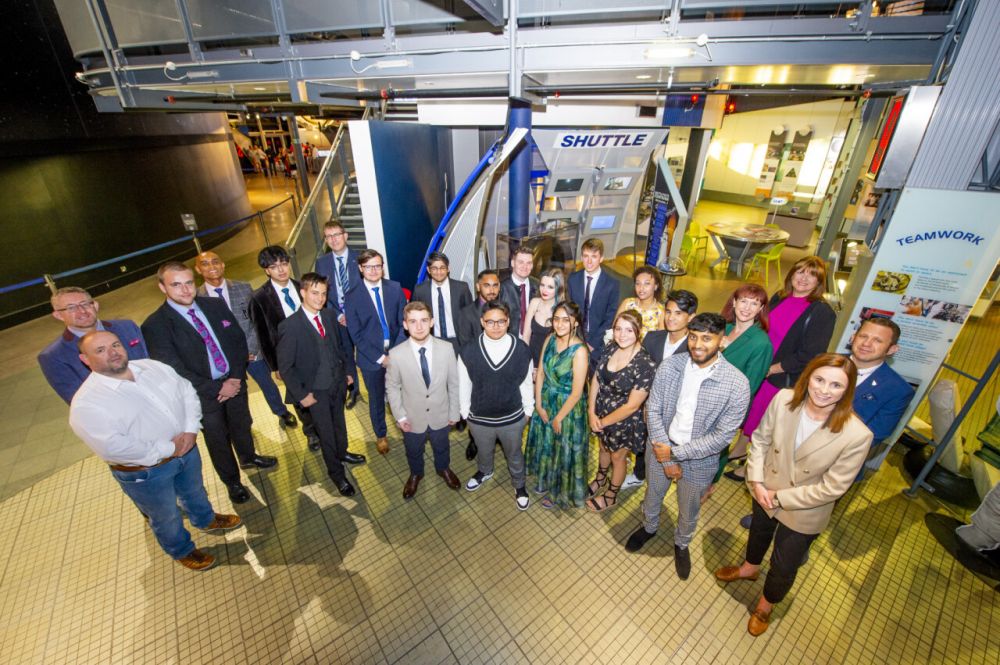 The astronomical achievements of Loughborough College's top space engineering students have been recognised at a special awards ceremony.
Shivangi Joshi, 18, Tom Hewitt, 19, Tom Danvers, 18, and Joshua Borges, 17, received prestigious awards after graduating from the College's unique Space Engineering programme with flying colours.
The quartet won in a range of categories that recognised commitment to study, achievement and ability at a ceremony hosted at the National Space Centre in Leicester where the course is also based.
The entire 2021 Space Engineering cohort attended the ceremony and were joined by special guests including Professor Anu Ojha OBE, Director of the National Space Academy; Jo Maher, Principal and CEO of Loughborough College and Anne-Marie Francis, Vice Principal at Loughborough College.
Jo said: "We are so proud of all of our intrepid and talented space engineering students and it was wonderful to celebrate their achievements at a fantastic awards ceremony.
"Our space engineering programme is unique and one of the most academically challenging courses we offer at Loughborough College but which prepares learners for the rigours of studying and working in the growing aerospace industry.
"It was an absolute privilege to hear about the incredible achievements of our winners and to recognise them for their hard work and success. I cannot wait to see where their careers take them next."
Details of our winners: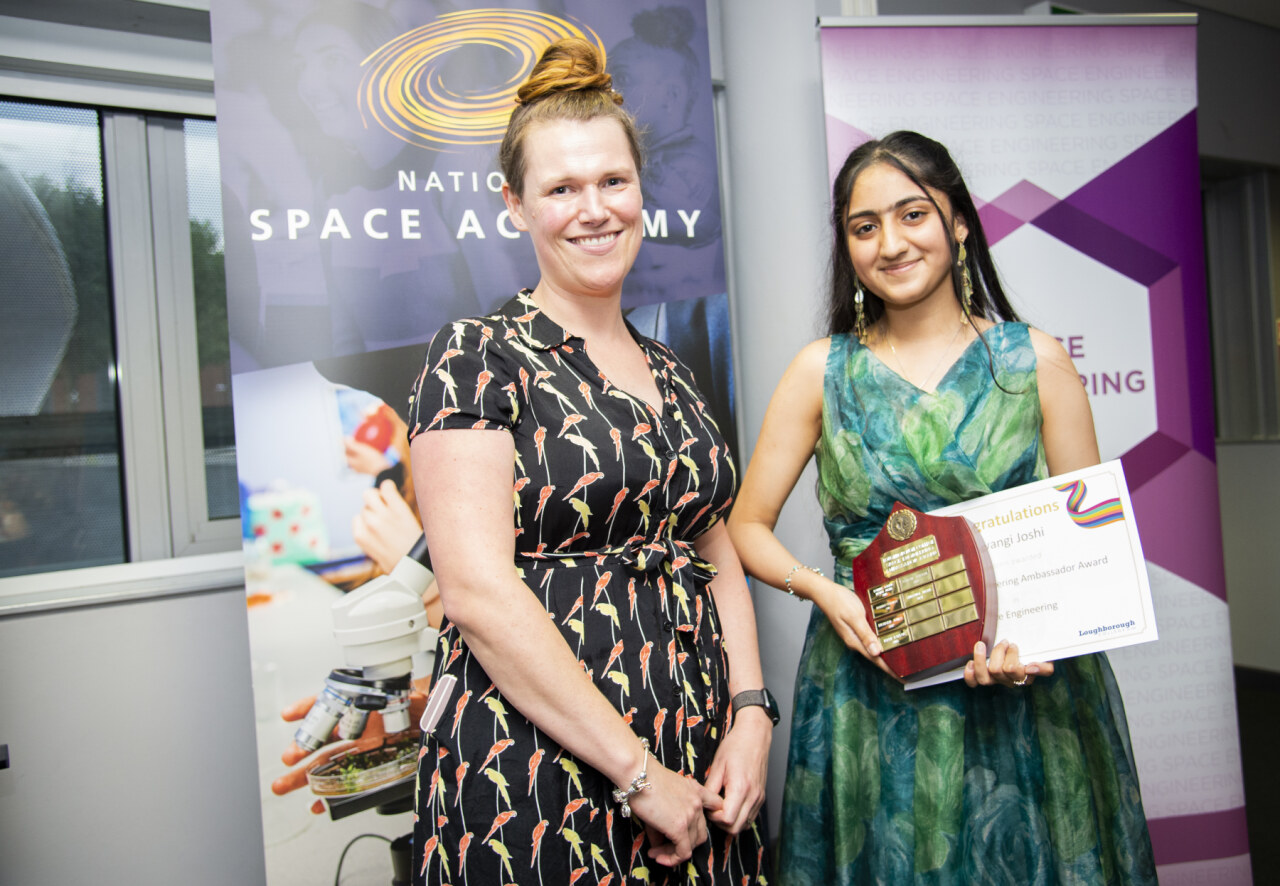 Shivangi Joshi
Space Engineering Ambassador Award
This award is given in recognition to the student who has gone above and beyond to represent the course at open evenings and events, and who has been seen to be continually ambassadorial for both the College and the National Space Academy in interactions with Space Industry professionals and VIPs.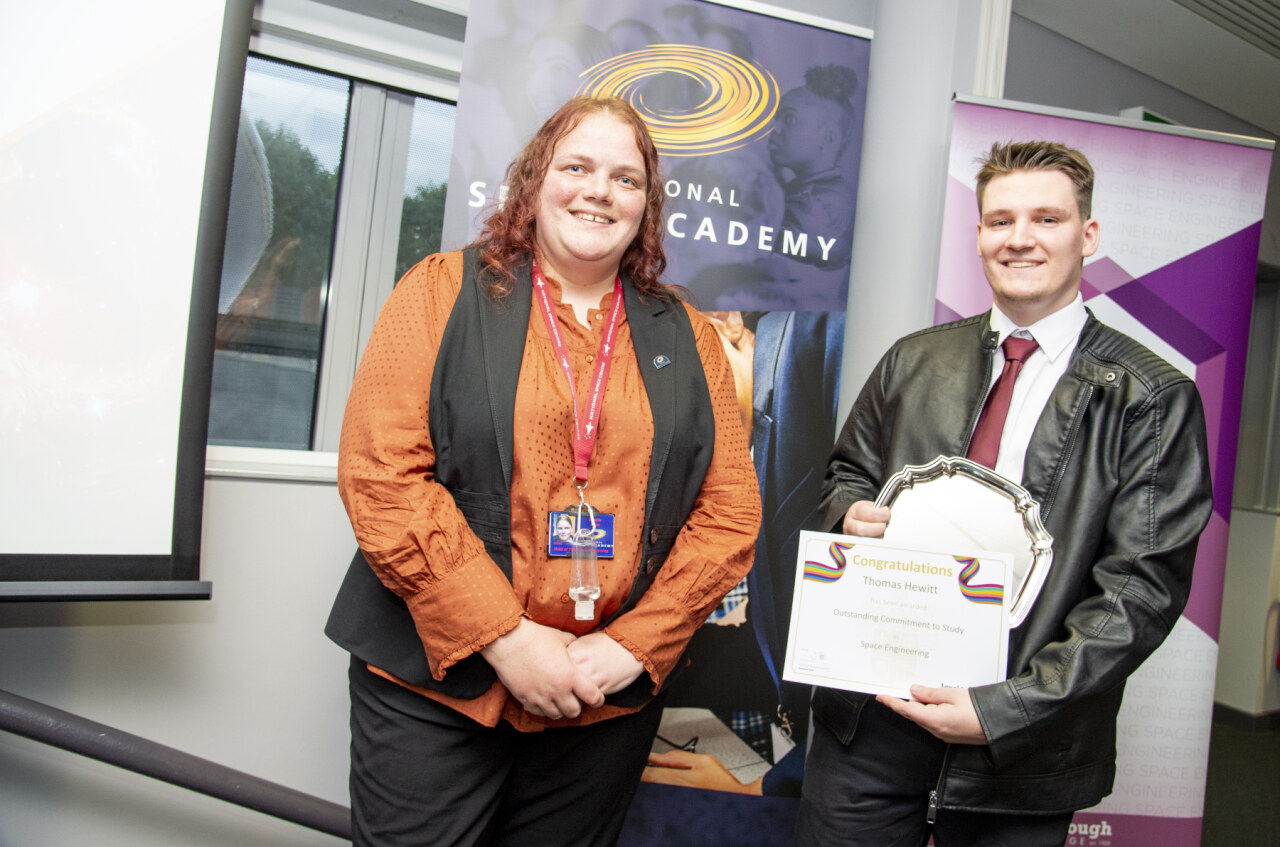 Tom Hewitt
Outstanding Commitment to Study
This award recognises the students sustained effort and commitment to improving their understanding and grades throughout the course.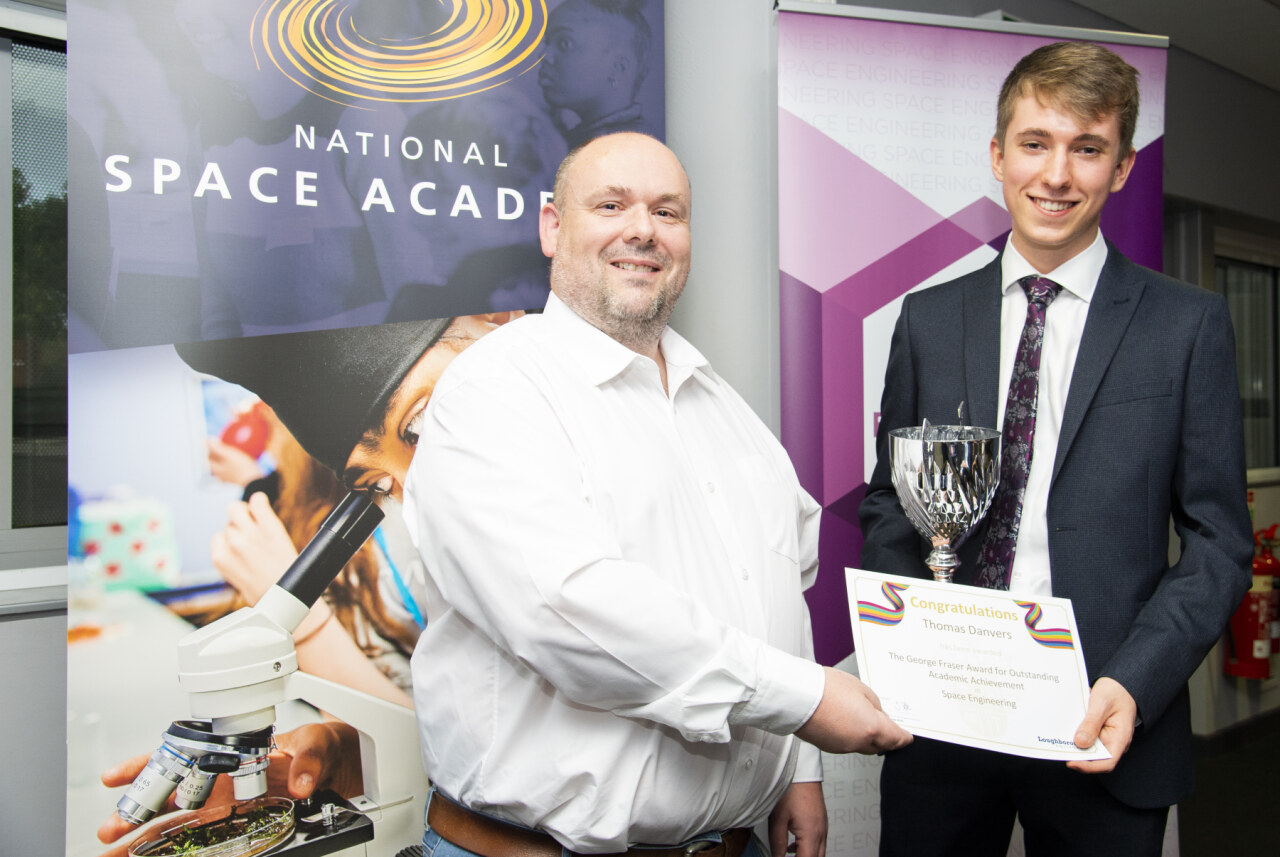 Tom Danvers
George Fraser Award for Academic Achievement
This is awarded in recognition of a sustained high performance across maths, physics and the BTEC. The winner consistently hit top marks in assessments and easily hit all distinction criteria in the BTEC.
Joshua Borges
Maryam Mirzakhani Award for Mathematics
A new award this year introduced in recognition of the winner's exceptional results across the board but particularly in mathematics. The winner of this award consistently shows a depth of understanding and curiosity in mathematics unmatched by their peers, and in addition to the already demanding four A level equivalent course, undertook an additional full A-level in further maths, achieving an almost unheard of equivalent of 5 A*s across the board.
View more from the award ceremony